How to Cook with Truffles
Truffles are very delicate. Their aroma is what gives them great flavor, so it is important that you maximize the potential of this delicacy. So you ask, "How do I use truffles?" Well the answer is simple; keep it simple. Dishes with truffles should not have overpowering flavors, and truffles should simply be shaved raw over a fresh cooked dish.
Truffles are a great compliment to many foods, and we look to spread awareness on how truffles are used. Not only can they be used on pastas and eggs or in oils and butters, but you can use fresh shaved truffles on any meats, salads, soups, sauces, pizzas, fries, baked or mashed potatoes, tacos, sushi, burgers, ceviche, and so much more! If you like the flavor of truffles, get creative and tag us on Instagram, Facebook, and Twitter, and email them to us, so we can share your great ideas with the rest of the world! 
TIPS:
 A little truffle can go a long way!
Recommended serving portions are roughly 5-10 grams per plate.
Black truffles can be cooked on very low temperatures, feel free to add mushrooms
White truffles should never be cooked.
Cooking truffles reduces their aroma and flavor. 
Try slicing black truffles on your vanilla ice cream and your other favorite desserts!
If it's good with mushrooms, cheese, or garlic, it's probably good with truffles.
How to Shave Truffles | How to Slice Truffles | How to Cut Truffles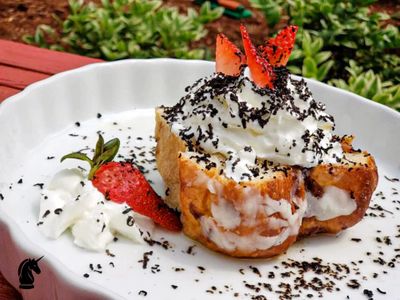 Shaving truffles is the most common method cutting them and adding them to a dish. Gourmet chefs and restaurants typically use hand-held truffle shavers. This makes it easy to place your finished dish in front of the customer and then shave the truffles on top. This is done much like when your server asks you if you'd like cracked pepper or Parmesan cheese (obviously with an added cost). Truffle shavers can typically shave or slice truffles paper thin, we're talking less than half of a millimeter. 
TIPS
If you do not have a truffle shaver, you can use a mandoline or vegetable slicer, a vegetable peeler, or even make thin slices with a knife.
Thinner shavings are typically preferred as using the same amount of truffle will be spread throughout the dish more evenly.
Try using a microplane grater to add small fine pieces of truffle to a dish.