Regular price
$25.00
Sale price
$19.99
Unit price
per
Sale
Sold out
Truffletopia's Black Truffle Sauce
Truffletopia. Our truffle sauces are changing how truffles are used. They are amazing when used on their own as pasta sauce or pizza sauce. However, they can easily be made into their own truffle cream sauce or added to your favorite sauce to make truffle spaghetti sauce, truffle alfredo sauce, truffle pesto, truffle salad dressing, truffle hot sauce, truffle honey, truffle butter, truffle mayo, truffle aioli, and more. Make your perfect truffle sauce in seconds!

Our Black Truffle Sauce uses Real Black Truffles.  We've combined these high-quality truffles with rich Italian mushrooms to make a luxury, ready-to-use gourmet sauce. Truffletopia Black Truffle Sauce is a gluten free, non-GMO, no MSG, low carb, cholesterol free, and sugar free! It is pescatarian friendly, great keto food or keto snacks, and it will not make your food greasy or salty like other truffle oil or truffle salt.

The Most Versatile Truffle Product on the Market. Our black truffle sauce is wonderful for traditional truffle favorites like, risotto, polenta, pasta, pizza, macaroni & cheese, mashed potatoes, and truffle fries, but it can be used to make baked products like croissants, breads, muffins, and pies. It is so versatile, it can even be used to make whipped cream, ice cream, crème brûlée, and fruit reductions for desserts!

Trusted By Chefs. Our sauce can be used as topping or condiment, and it is easy to incorporate into your favorite recipes for restaurant quality meals. Truffletopia Black Truffle Sauce is better than truffle oil and truffle salt, as it will not compromise the outcome of dishes like truffle oil or truffle salt. This is an affordable way to experience The Diamond of the Kitchen.

Only The Best. Our sauce is a product of Italy, and we use the best ingredients to make a fine, gourmet truffle sauce. Our truffle farm location has been featured on HGTV, and we can't wait to share our truffle experience with you!
Truffletopia uses real black truffles and rich mushrooms, sourced directly from Italy. This sauce can be used to top favorites, like pizzas, pastas, and risottos, or it can be easily added to eggs, poultry, beef, and seafood. If you're feeling creative, add it to fried rice or stir fry, mix it with mayo to make truffle aioli, or even add it to recipes like pancakes, waffles, or ice cream!
Our Black Truffle Sauce can be used as a topping or condiment and can be easily incorporated into your favorite recipes. This is a great way to experience black truffles at an affordable cost, without the fear of messing up a fresh black truffle and spending hundreds or thousands of dollars. If you are a chef, foodie, or just a casual cook and you like truffle, you will absolutely love this! This can be used in savory or sweet dishes and the possibilities are endless, so try things that you normally wouldn't expect to have truffle like desserts.
Tips:
Use low heat when cooking with or incorporating into recipes. This will help bring out the flavor.
Sauce can be baked into foods for extra truffle goodness!
Use as little as a teaspoon or tablespoon for an entire meal, depending on meal size and other flavors.

Cut back on herbs and spices, and let the truffle be the star of your dish!
Ingredients: Mushrooms (Agaricus Bisporus), sunflower seed oil,  summer truffle 5% (Tuber aestivum Vitt.), black olives, Porcini mushrooms (Boletus Edulis and rel. group), salt, sugar, pepper, cuttlefish ink, flavorings, natural flavorings
NON-GMO/No MSG/Gluten-Free: The product does not contain and does not come from genetically modified organisms. It does not contain monosodium glutamate or gluten.
Color & Taste: Dark brown sauce with pieces of mushroom and truffle in oil, with fine texture and consistency. Typical taste aroma of Summer Truffles and Italian mushrooms.

Storage: Store in a cool, dark area, and avoid direct light and heat. Once opened, refrigerate and consume within 7 days.
Share
View full details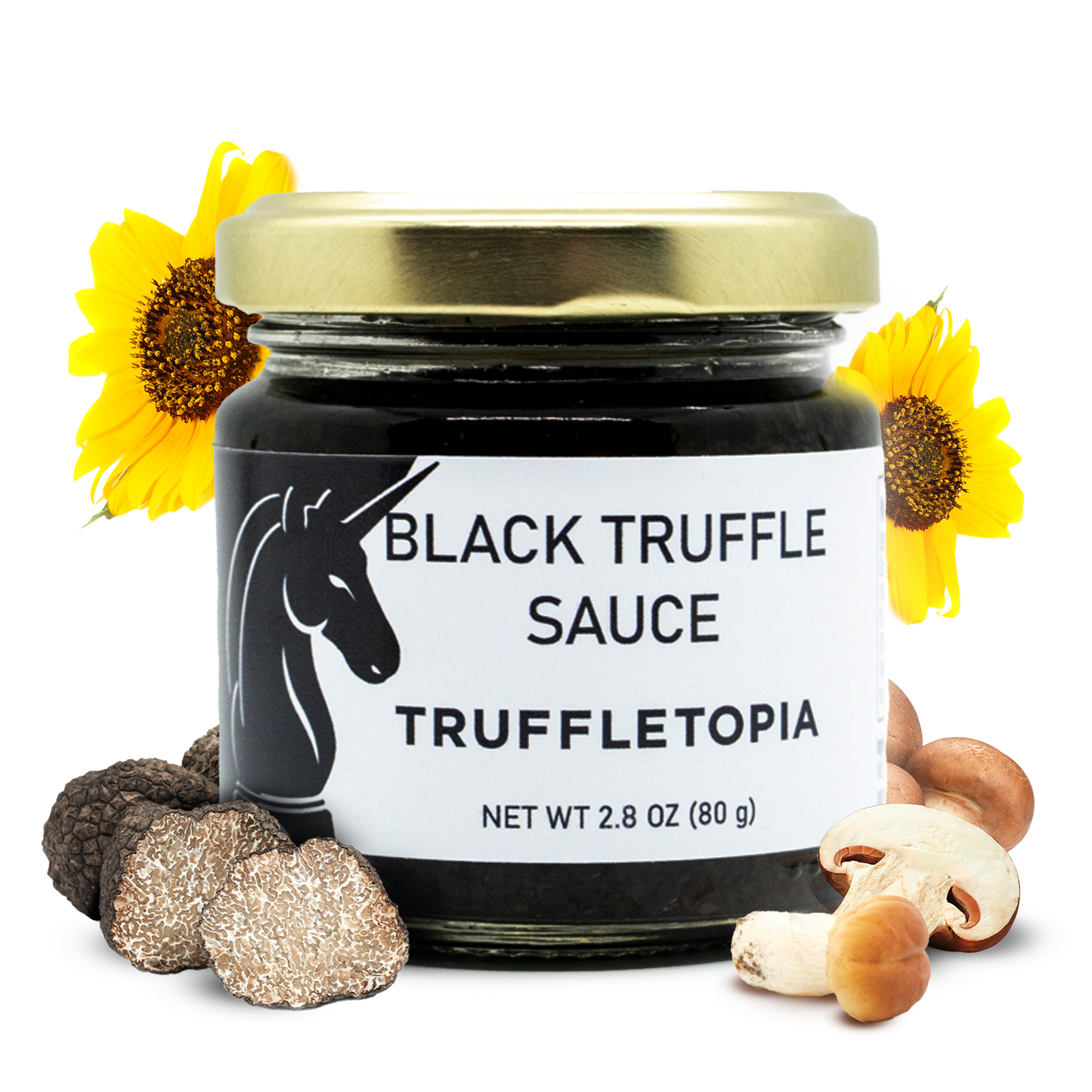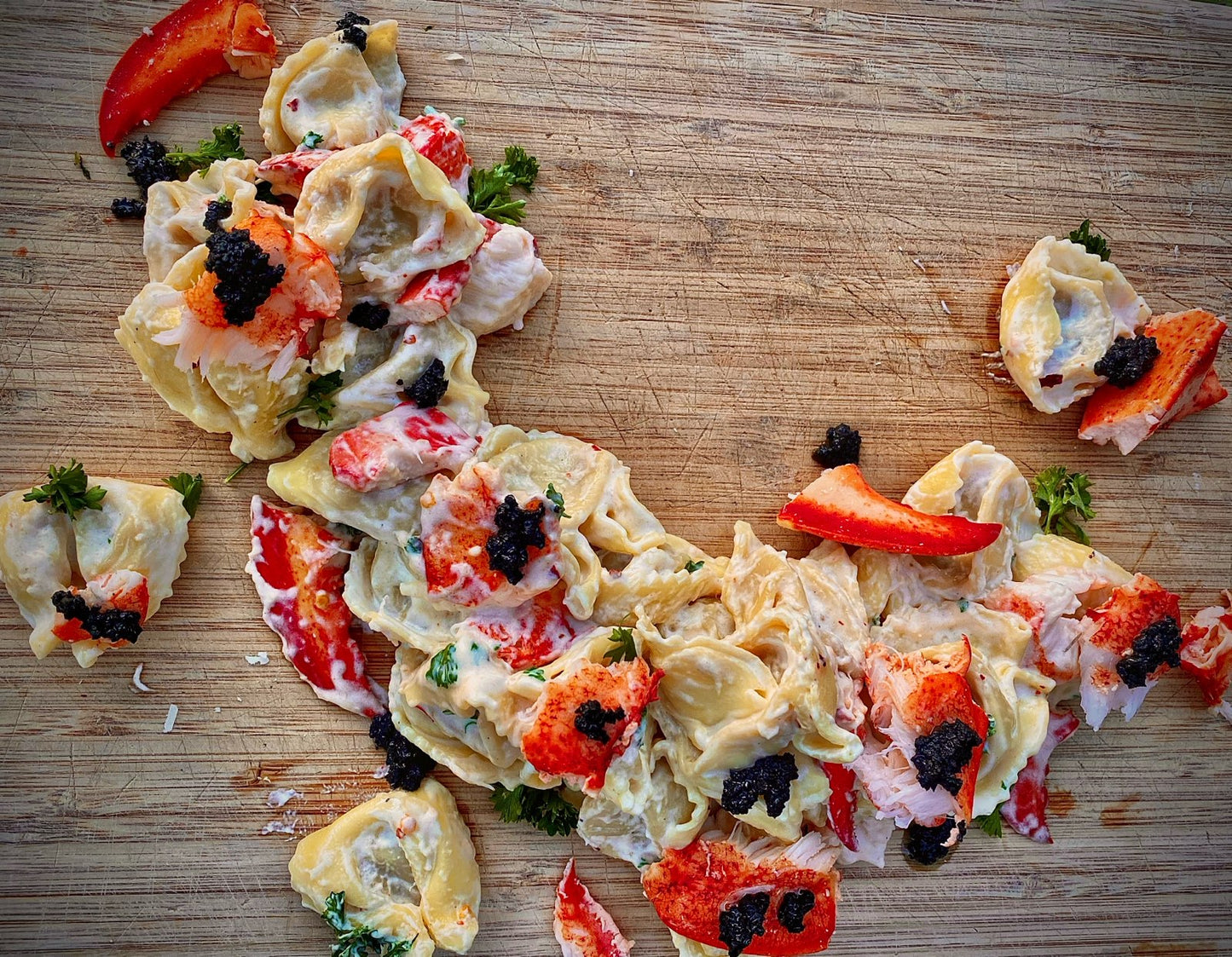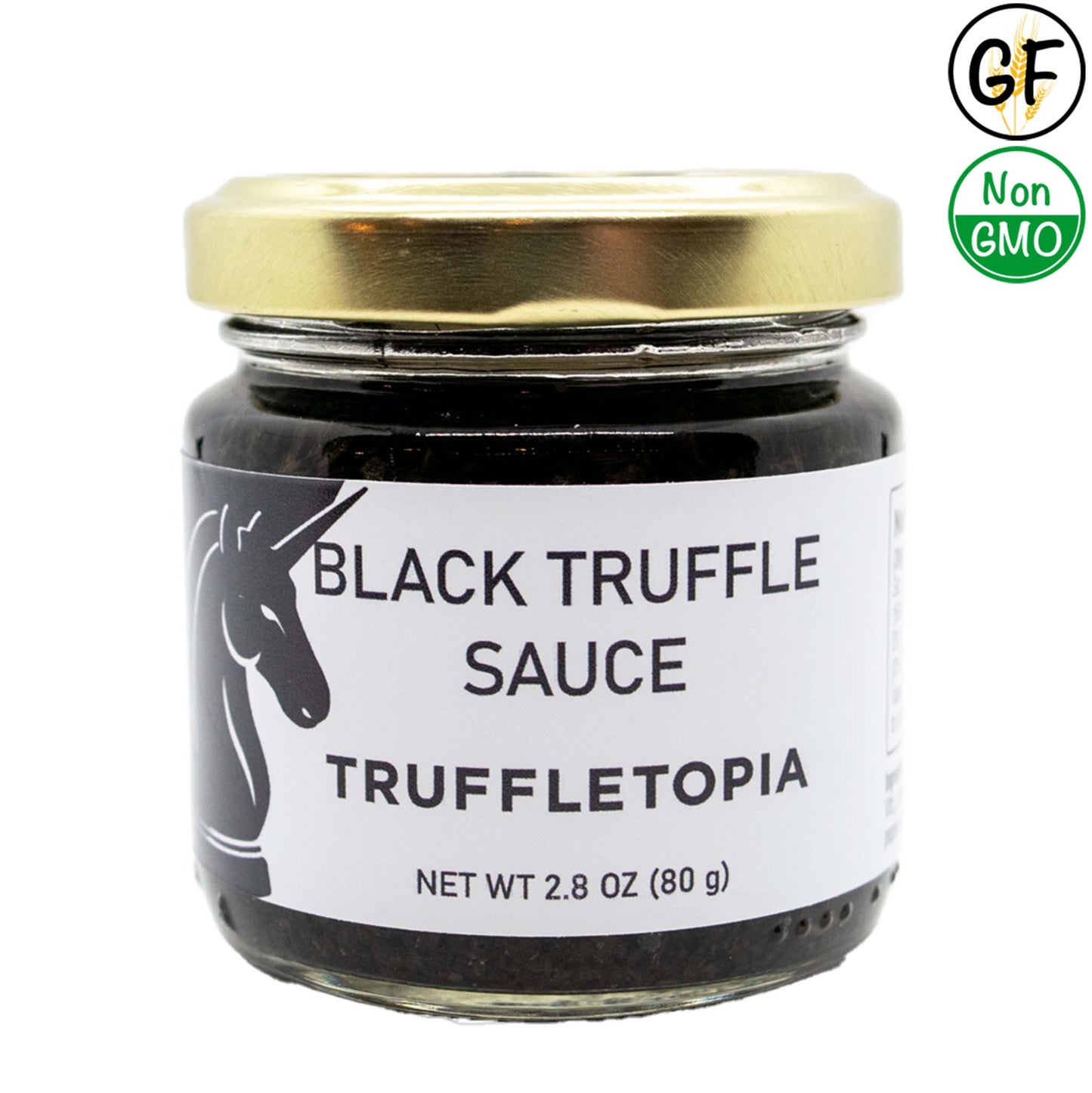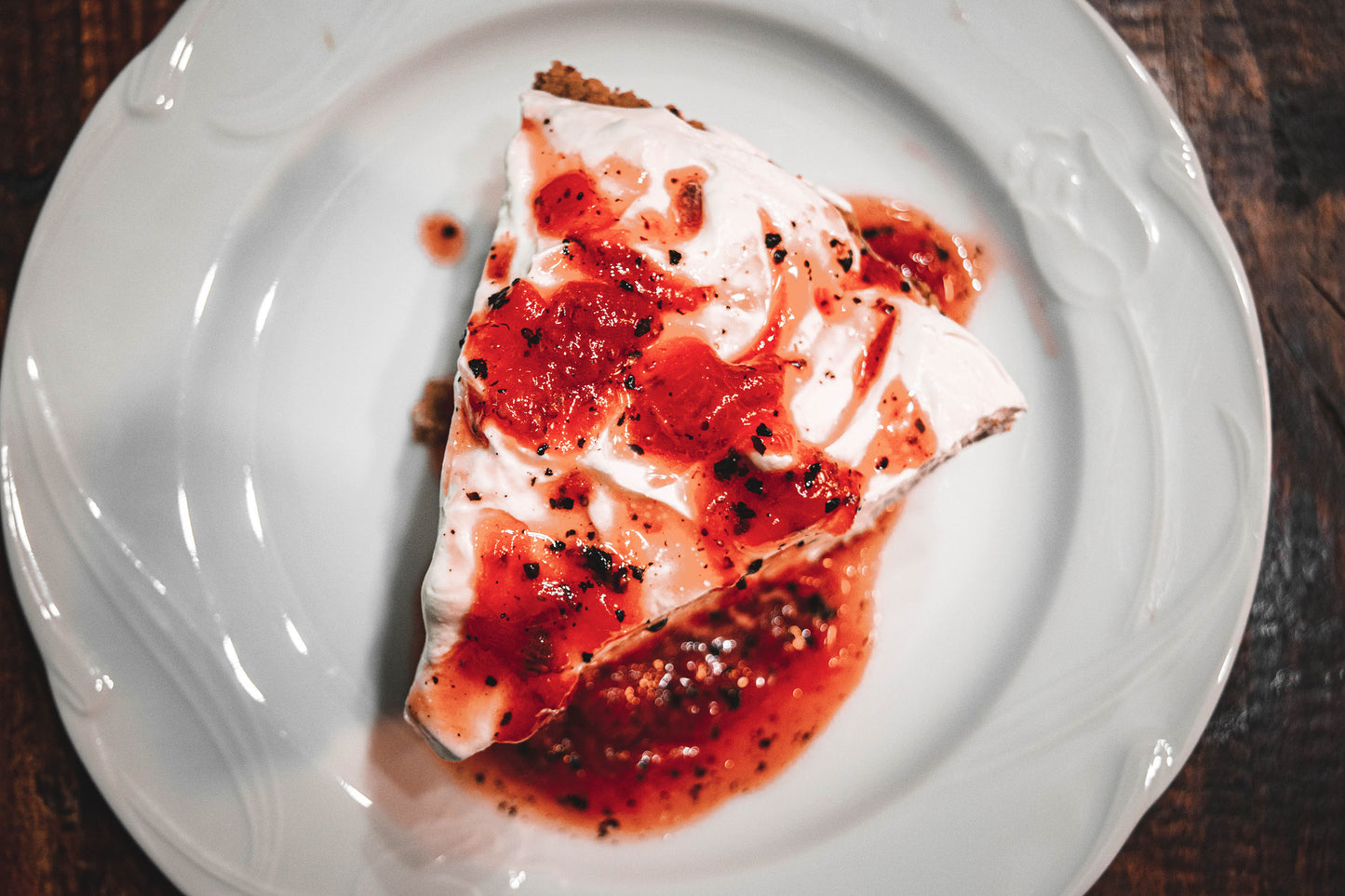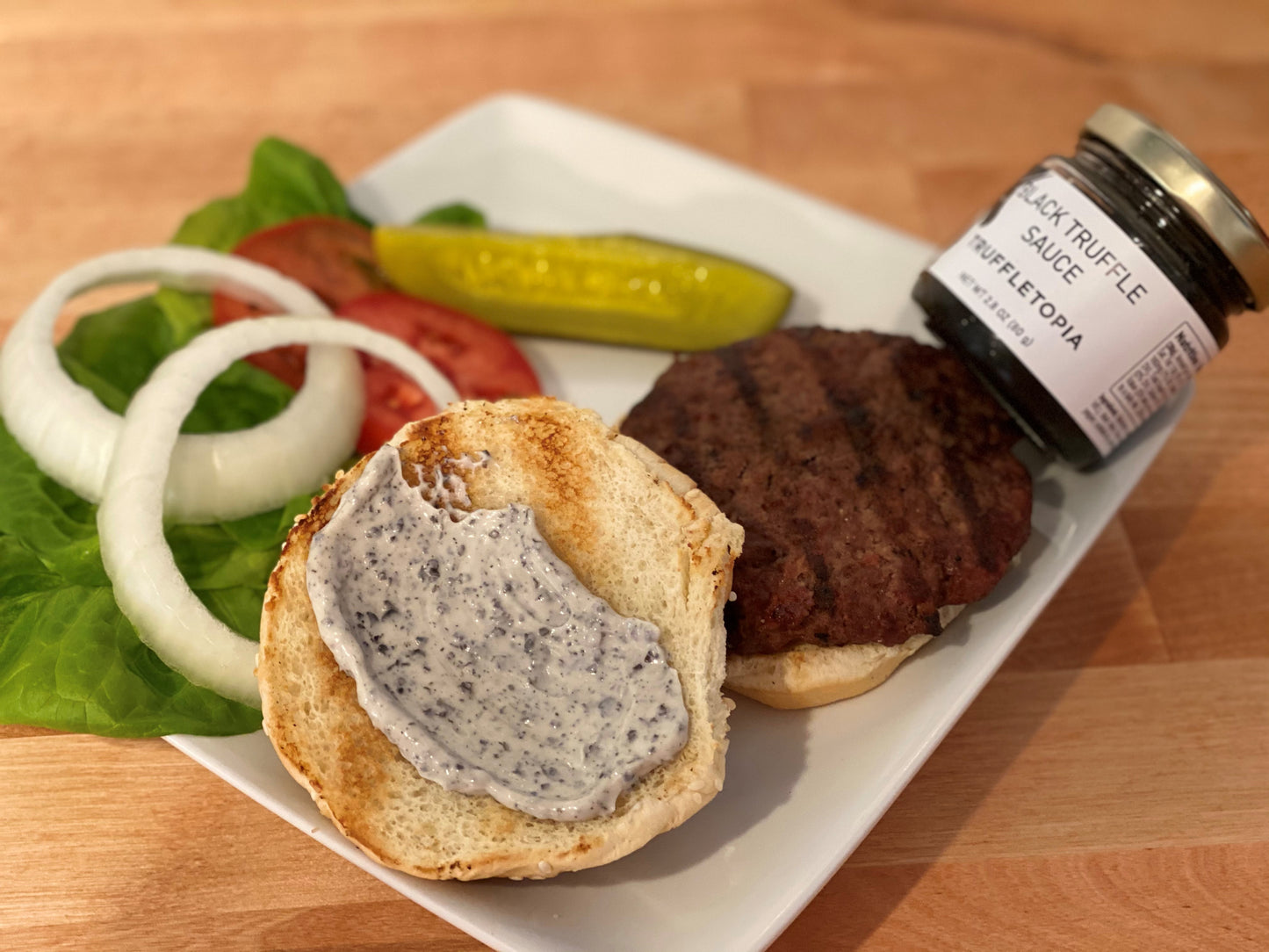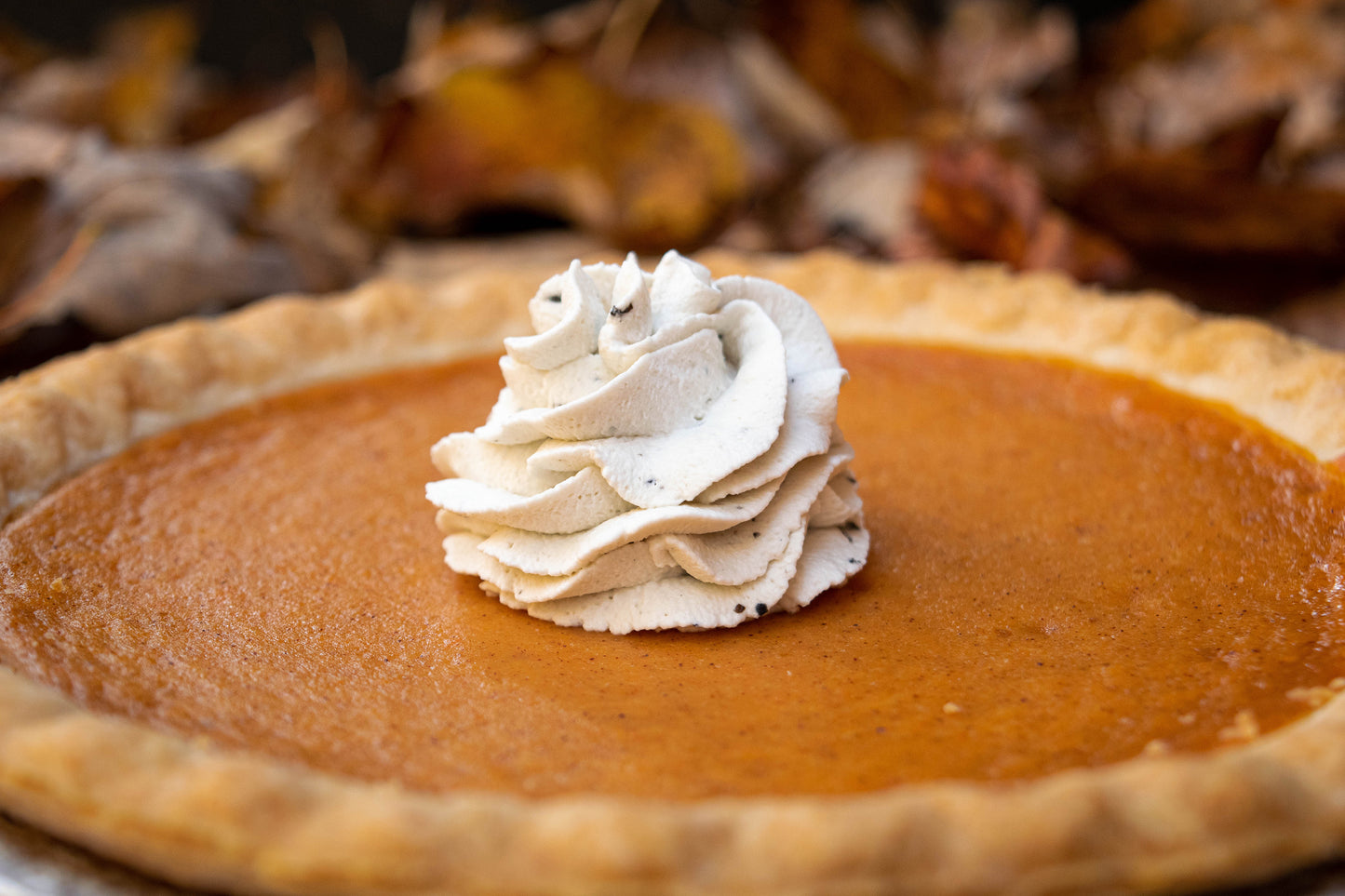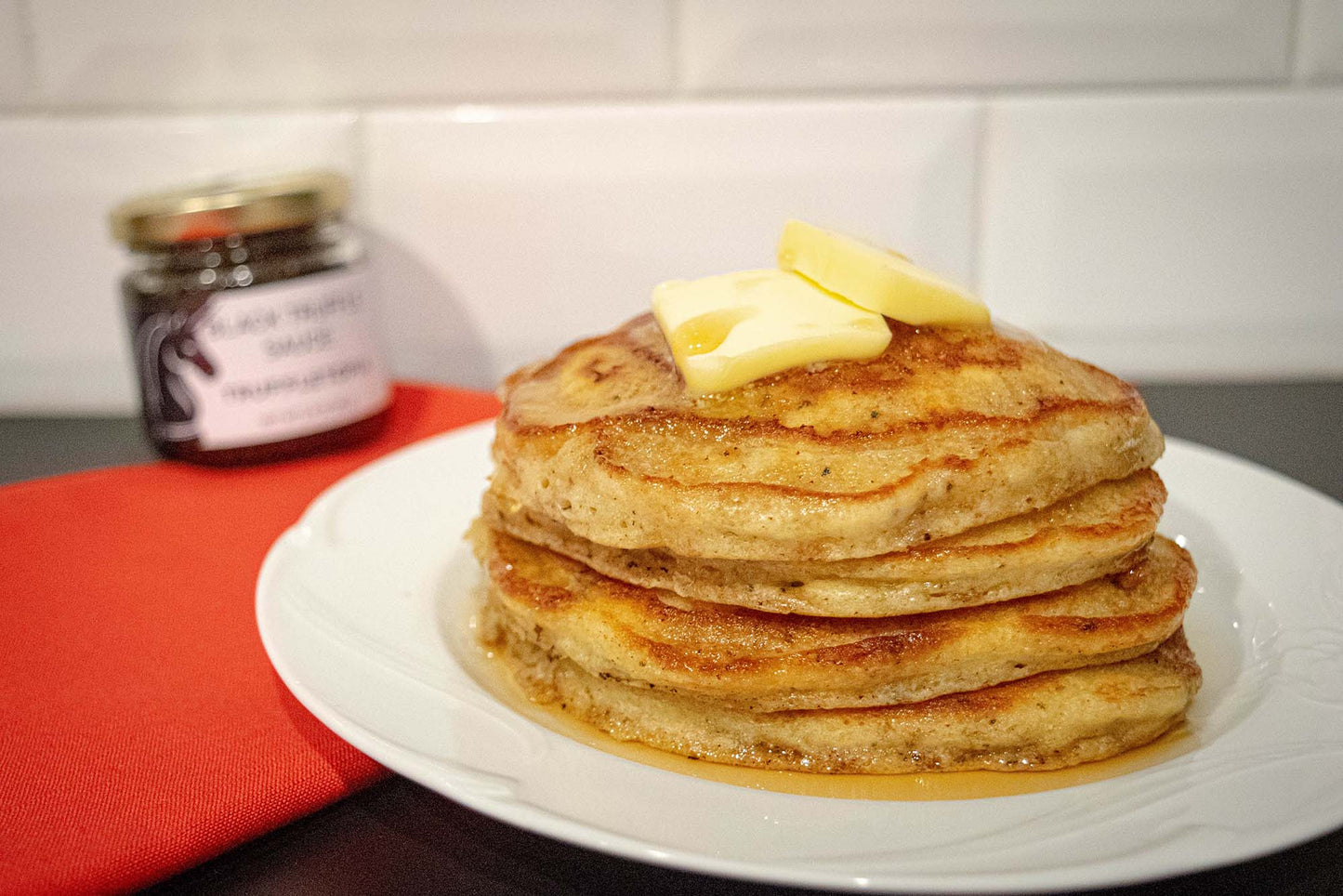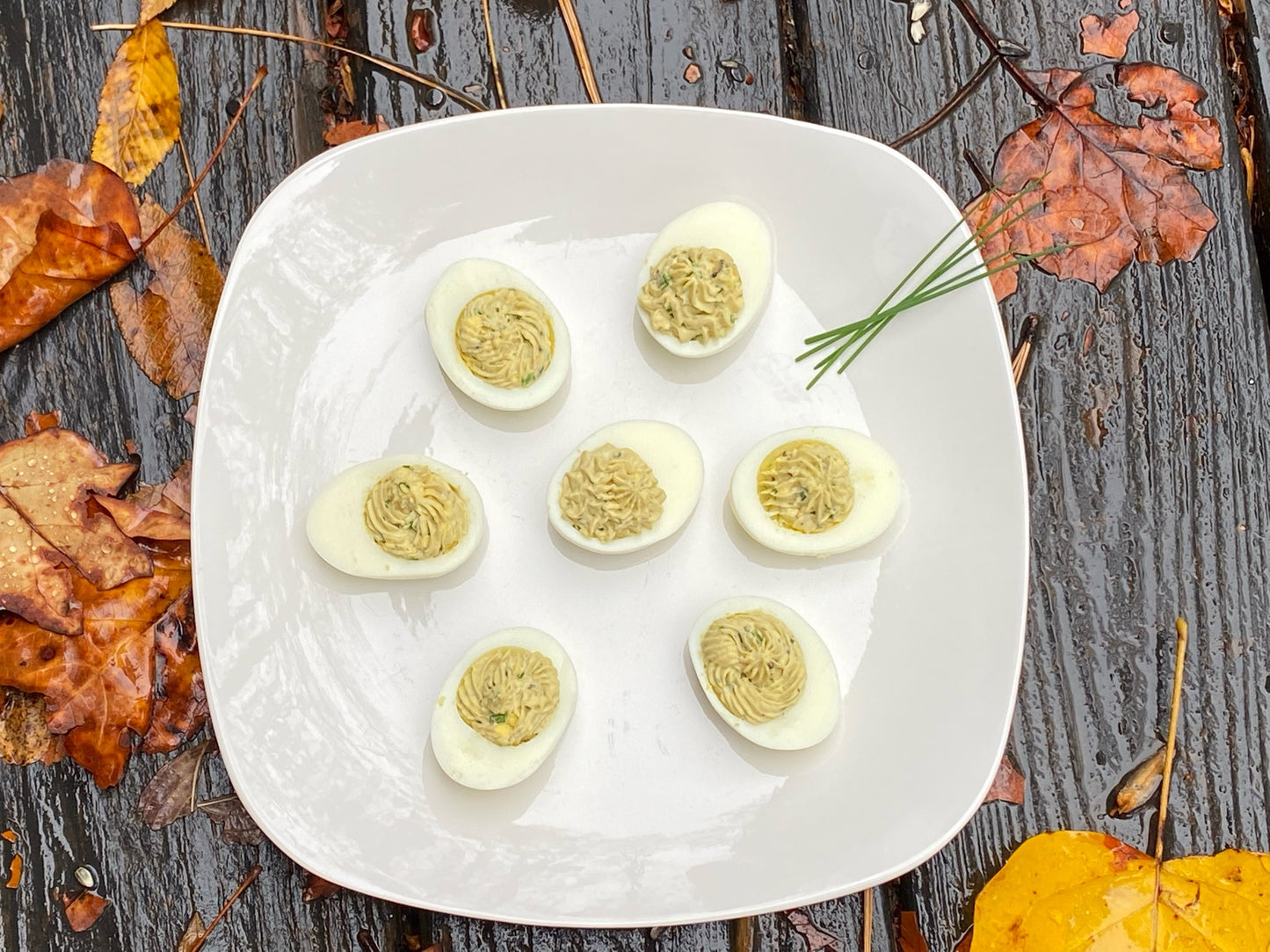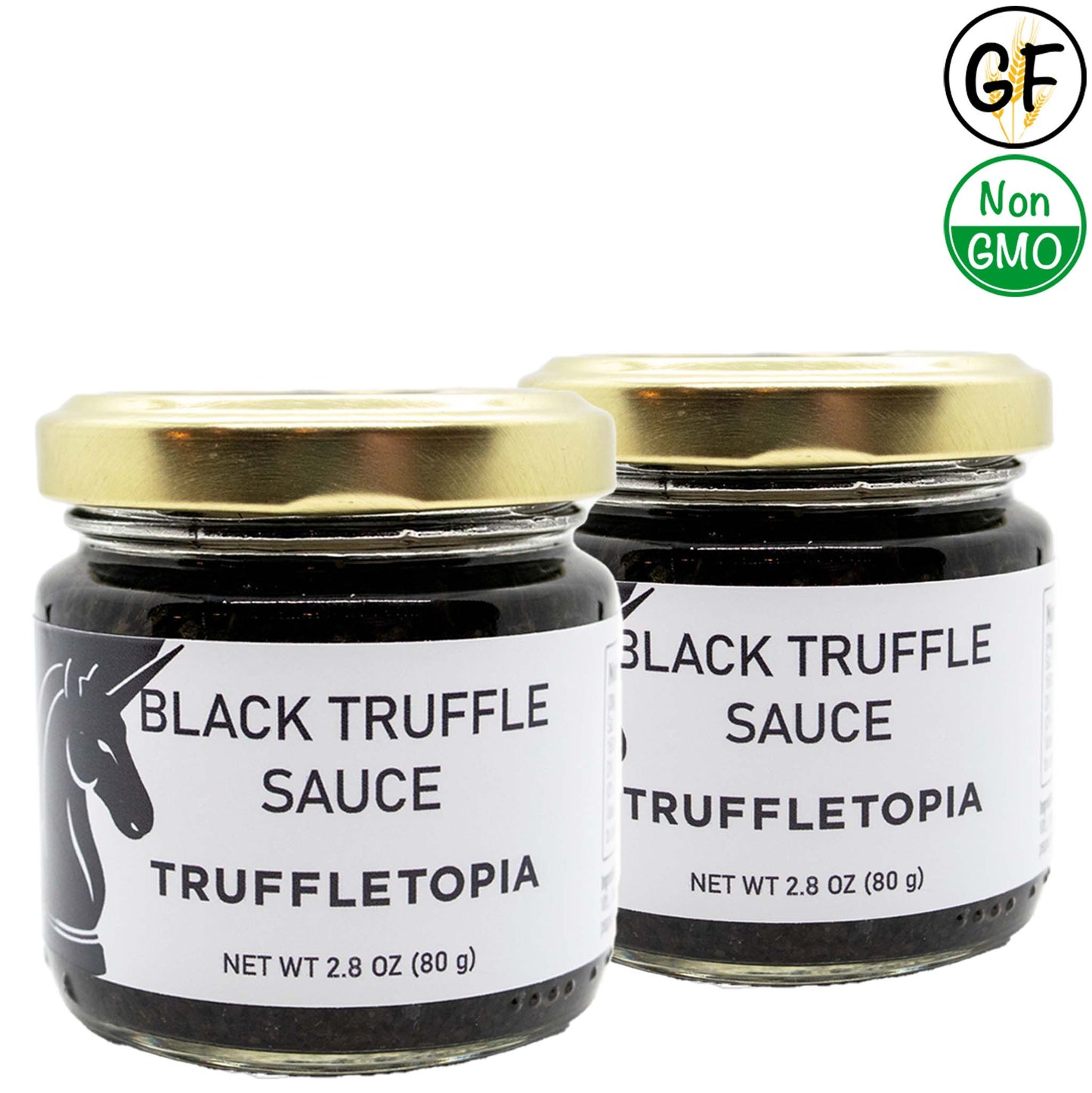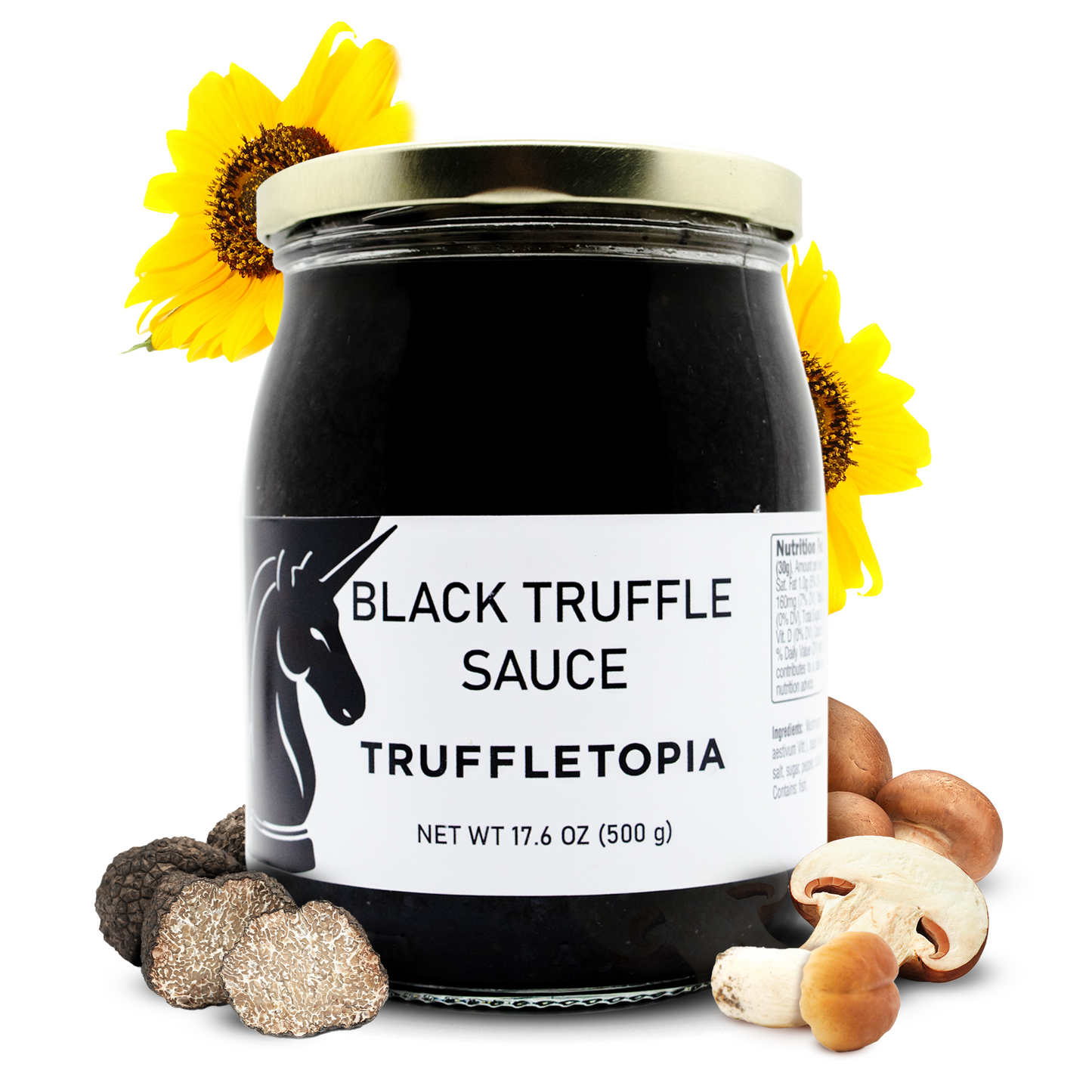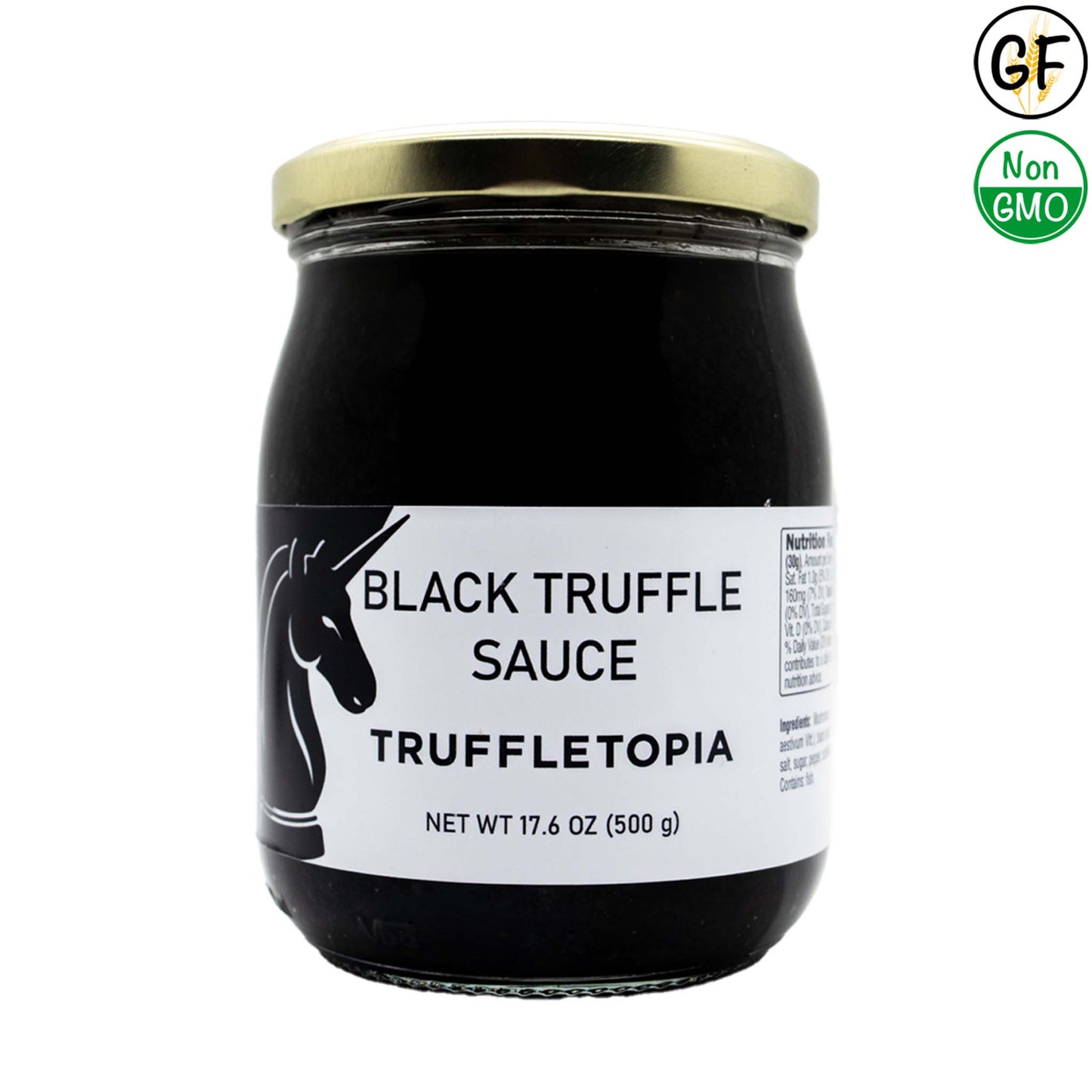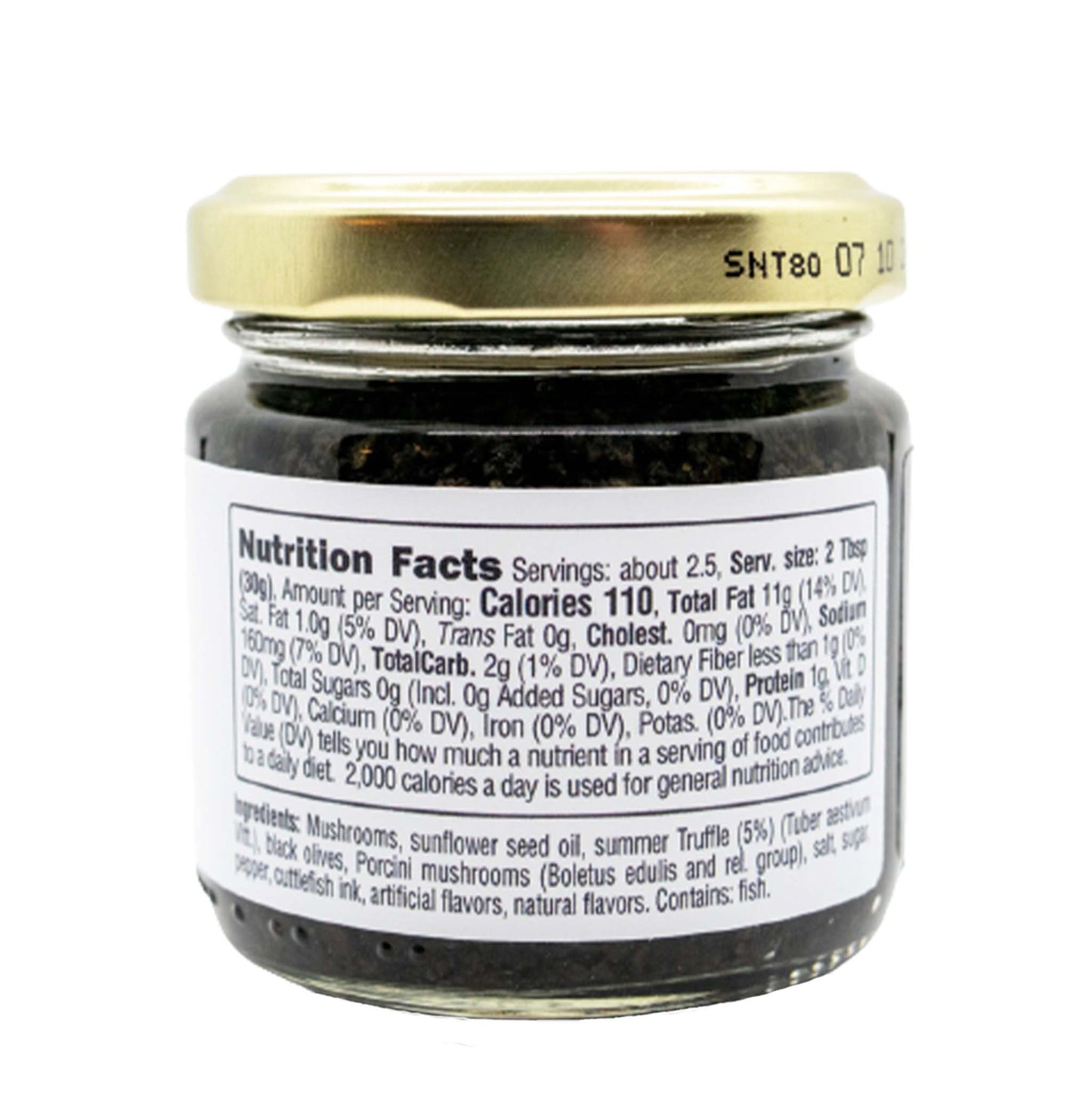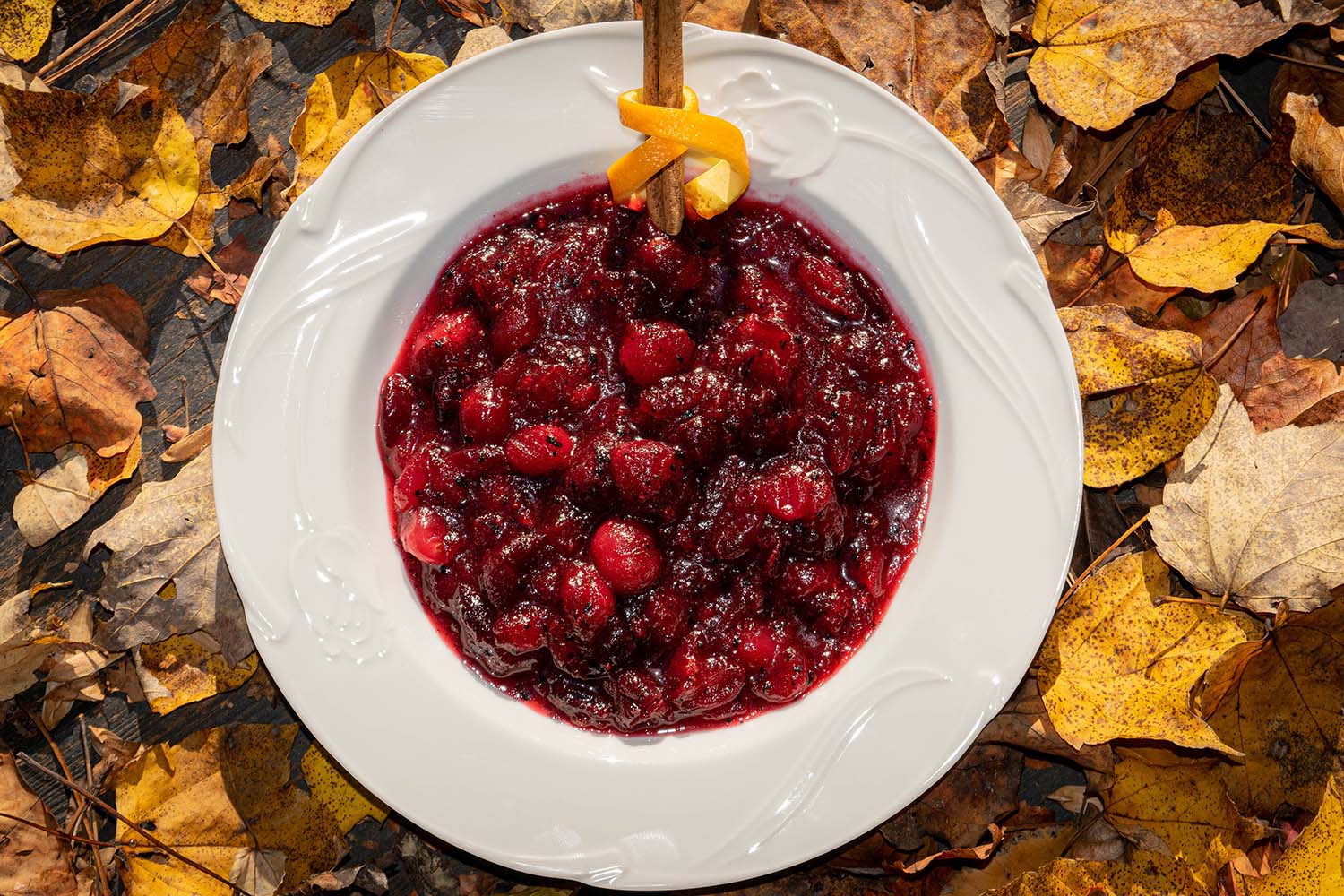 Truffle Thanksgiving
Thanksgiving is right around the corner, and you can incorporate Truffle into your favorite dishes.
Recipes Available Here!