Regular price
$25.00
Sale price
$14.99
Unit price
per
Sale
Sold out
Truffletopia's Mayonnaise with Summer Truffle
Truffletopia. Our truffle mayo is changing how truffles are used. Mayonnaise is a favorite condiment, and truffles really take it to the next level. Whether using this truffle mayonnaise as a spread or as an ingredient, the new dimension is a spectacular treat for the tastebuds. When truffle is this easy to use, it's hard to say no.

Simple, High-Quality Ingredients. We've developed a simple, less watered-down mayonnaise and combined it with real black truffles. Our truffle mayo is gluten free, non-GMO, no MSG, and sugar free! This high protein truffle mayo is smooth, creamy, and has a nice subtle truffle flavor, with pieces of real black truffles throughout.

Ordinary Turned Extraordinary. Truffletopia Mayonnaise with Summer Truffle simply makes ordinary meals like sandwiches and burgers extraordinary. However, it doesn't end there. You can take your casseroles and dips to the next level. Use it for your favorite pasta, tuna, chicken, egg, and potato salads, or add another layer of flavor to street corn, coleslaws, and au gratin.

Trusted By Chefs. Our truffle mayo is the secret ingredient to some fan favorites, and it's to incorporate into your favorite recipes so you can achieve restaurant quality meals! It is an affordable way for all to experience The Diamond of the Kitchen.

Only The Best. Our truffle mayonnaise is a product of Italy, and we use the best real truffles. Our truffle farm location has been featured on HGTV, and we can't wait to share our truffle experience with you!
Truffletopia's Truffle Mayonnaise with Summer Truffle is the perfect gourmet condiment to add to your arsenal! This gourmet spread can be used on your favorite sandwiches, to make your favorite sauces and dips, or to add great flavor to the likes of tuna salad, chicken salad, and deviled eggs. It's as easy-to-use as traditional mayo, but it adds a new dimension to favorite meals and snacks! Enjoy the Diamond of the Kitchen from the comfort of your home and visit Truffletopia.com for recipes and ideas.
Tips:
Use low heat when cooking with or incorporating into recipes. This will help bring out the flavor.
Sauce can be baked into foods for extra truffle goodness!
Use as little as a teaspoon or tablespoon for an entire meal, depending on meal size and other flavors.

Cut back on herbs and spices, and let the truffle be the star of your dish!
Ingredients: Mayonnaise (sunflower oil, water, pasteurized egg yolk, wine vinegar, modified corn starch, salt, thickener (xanthan gum), lemon juice, paprika extract, flavoring), Summer truffle (Tuber aestivum Vitt.) 3%, Acidifying: lactic acid
NON-GMO/No MSG/Gluten-Free: The product does not contain and does not come from genetically modified organisms. It does not contain monosodium glutamate or gluten.
Storage: Store in a cool, dark area, and avoid direct light and heat. Once opened, refrigerate and consume within 7 days.
Share
View full details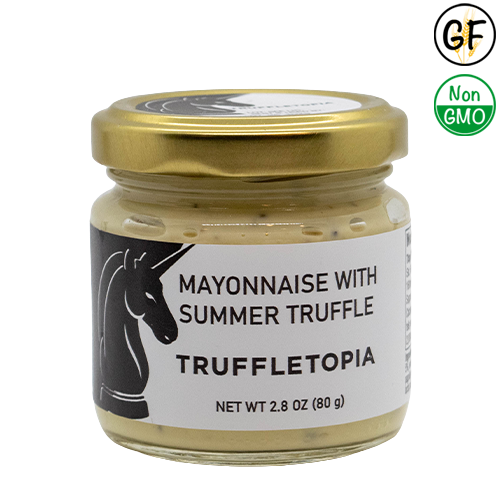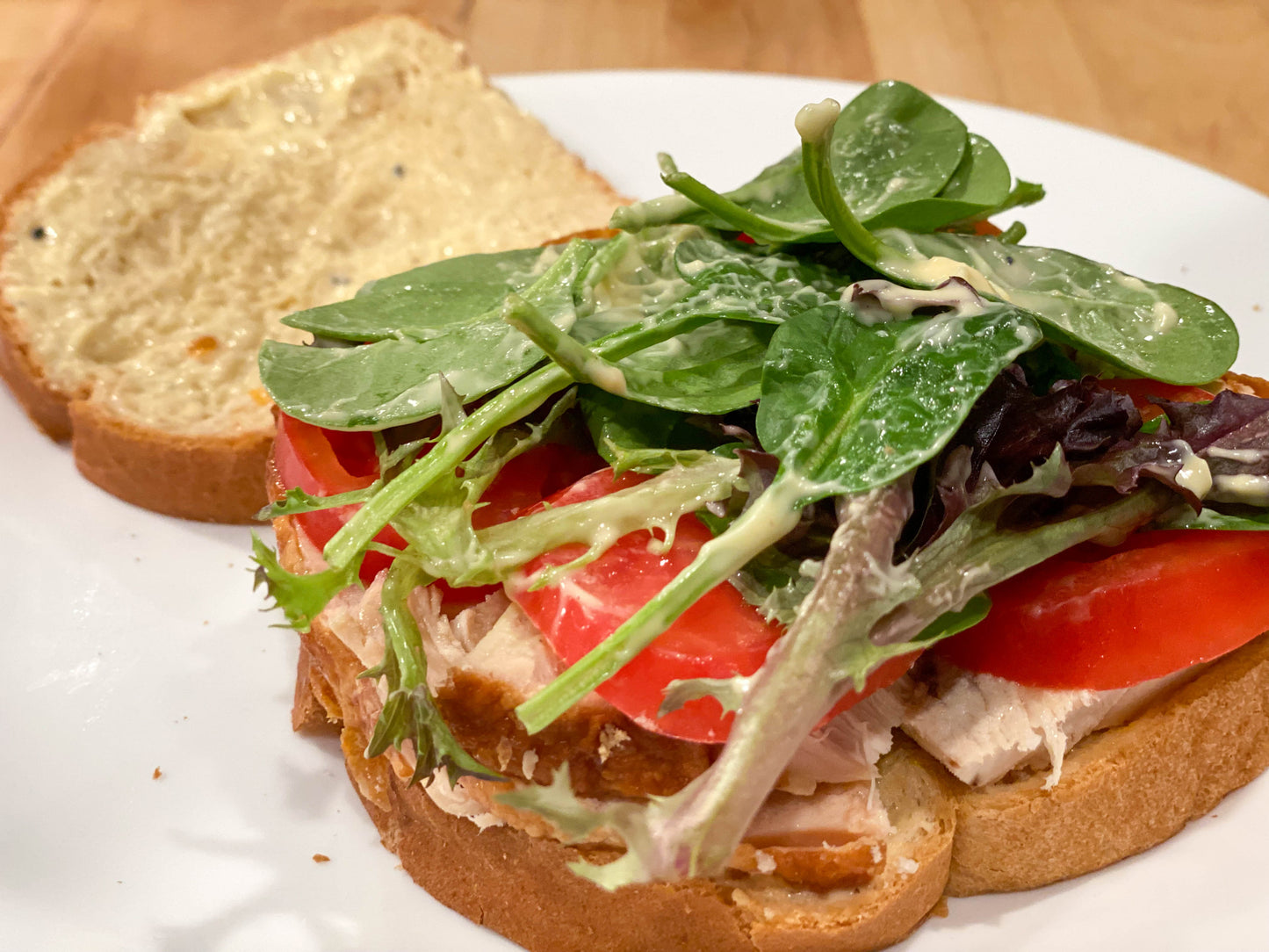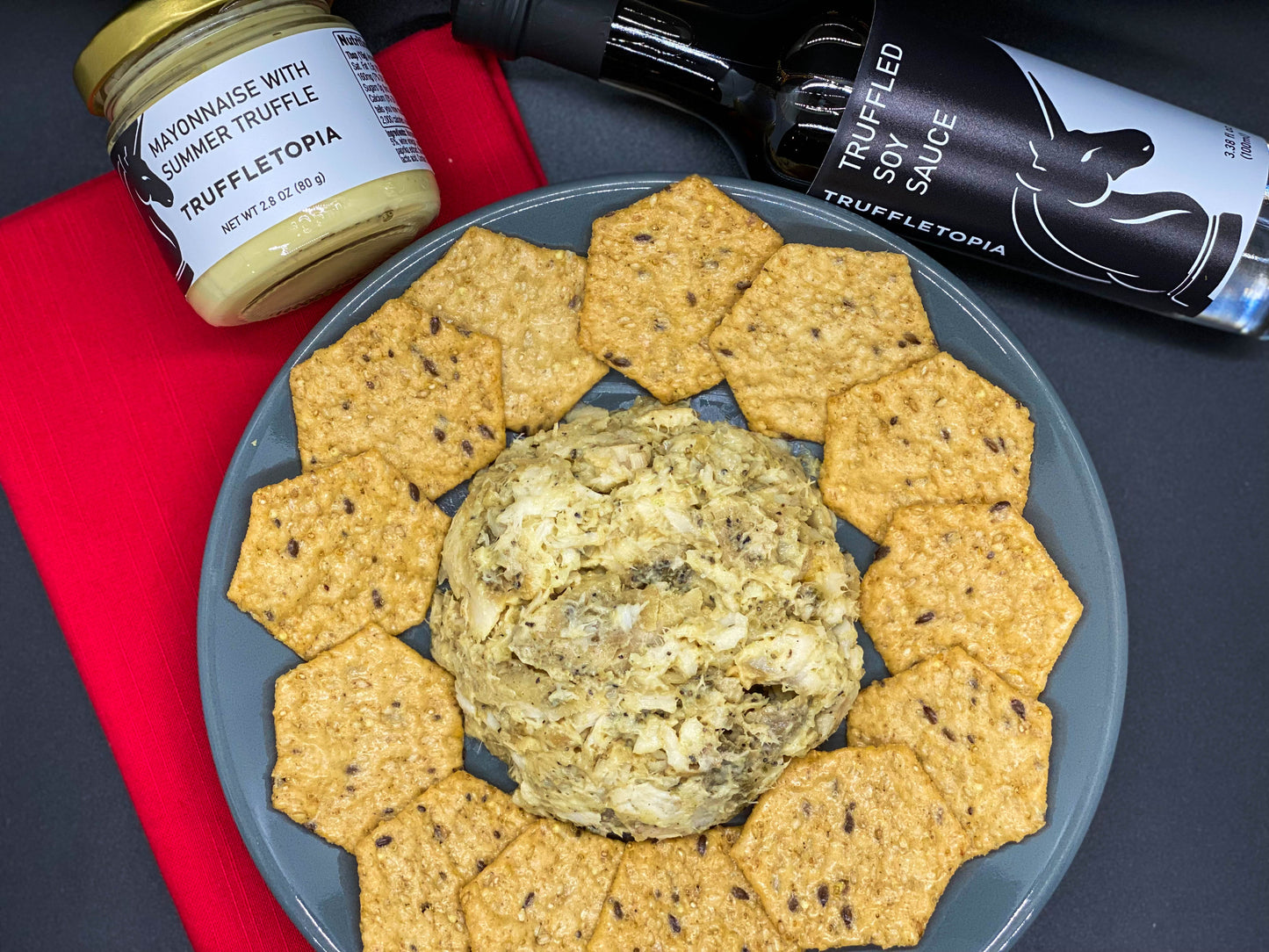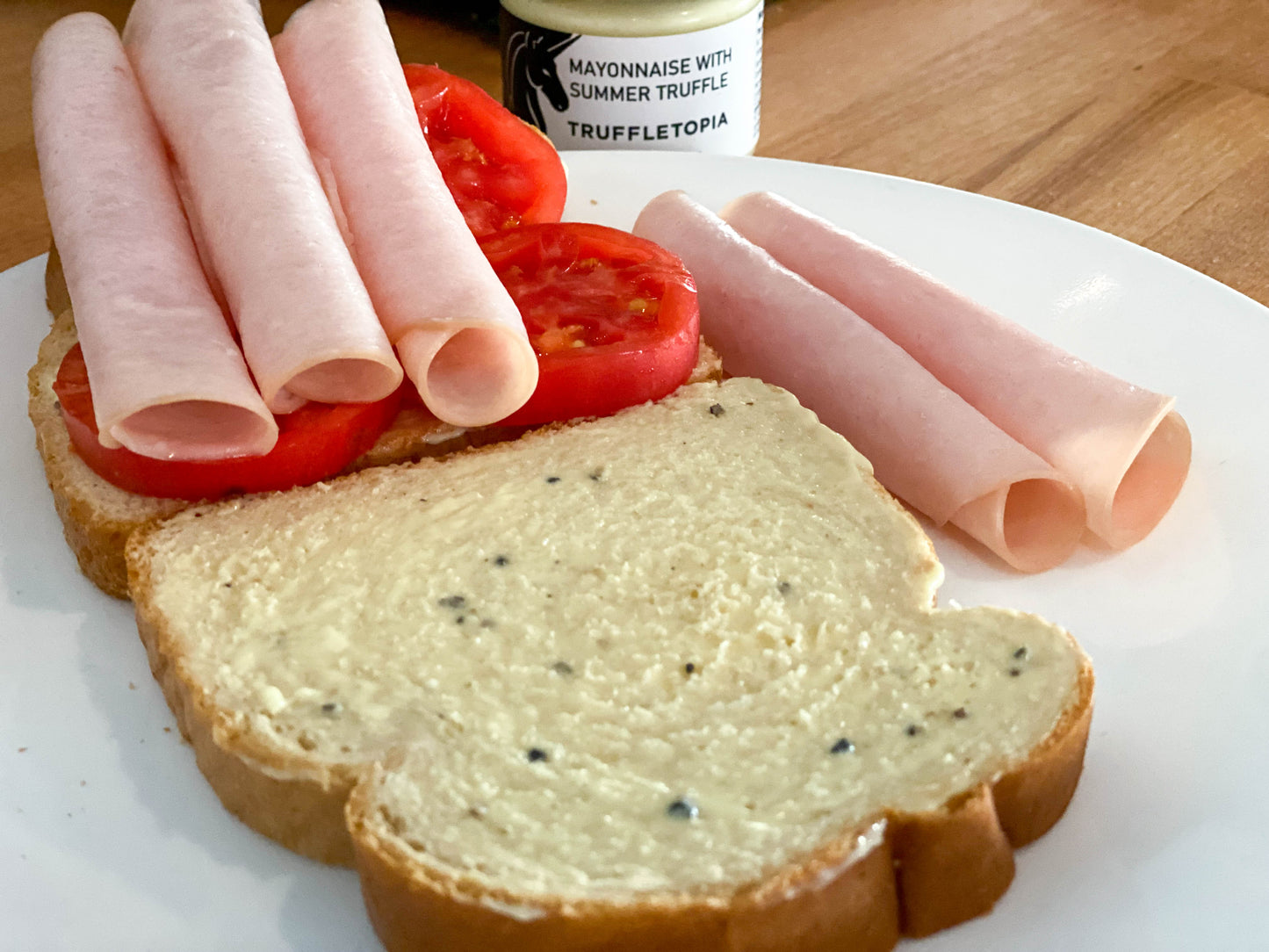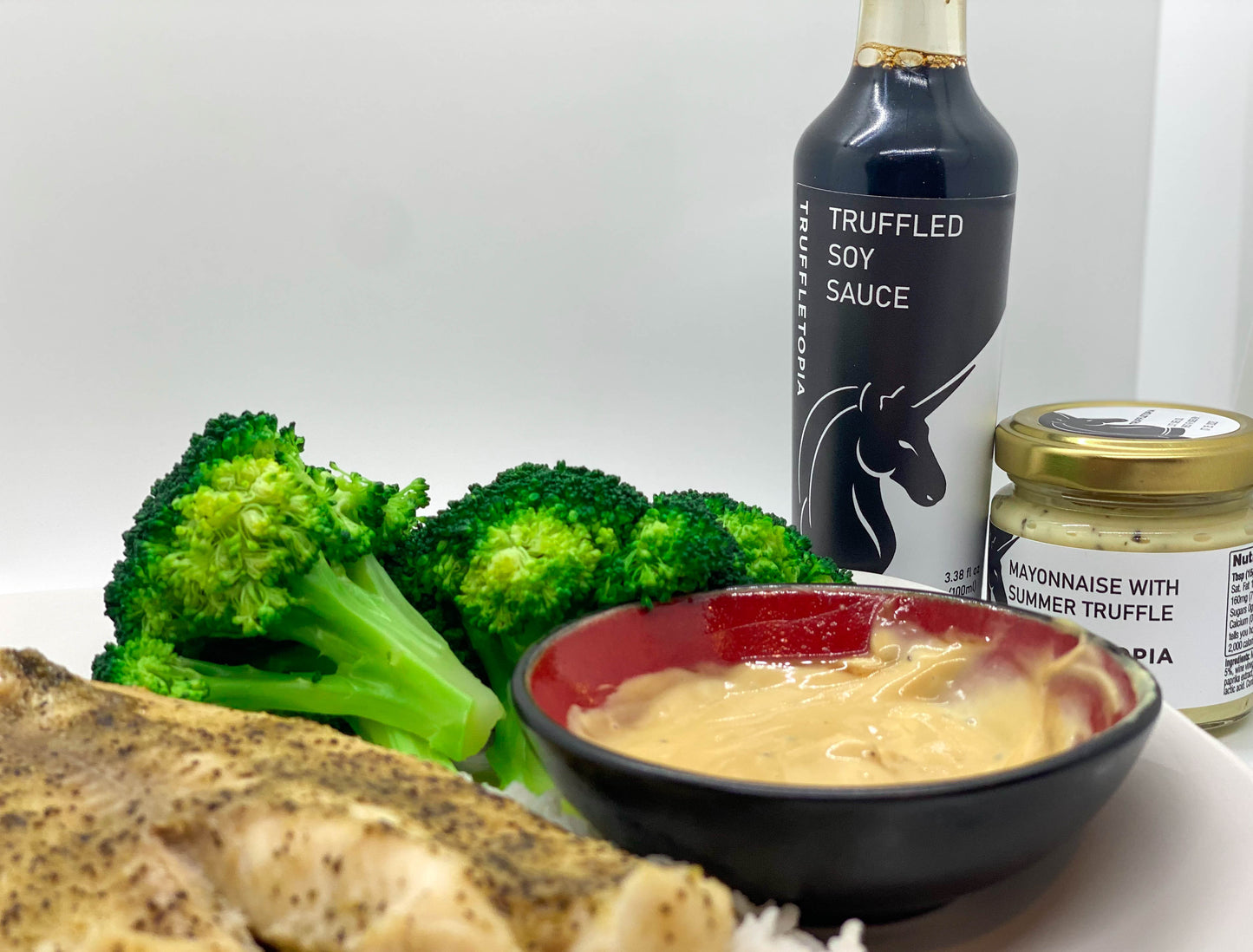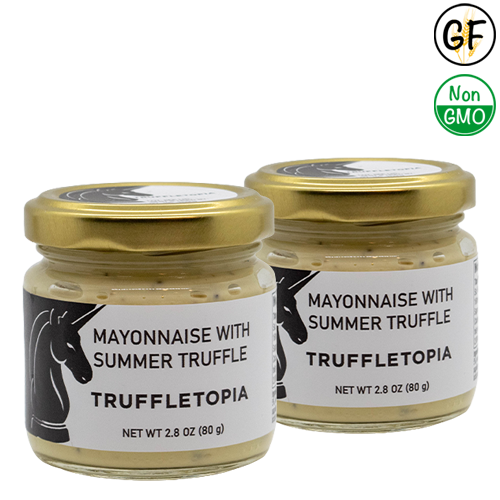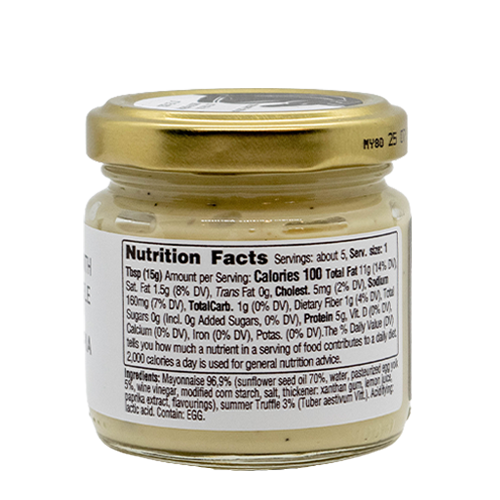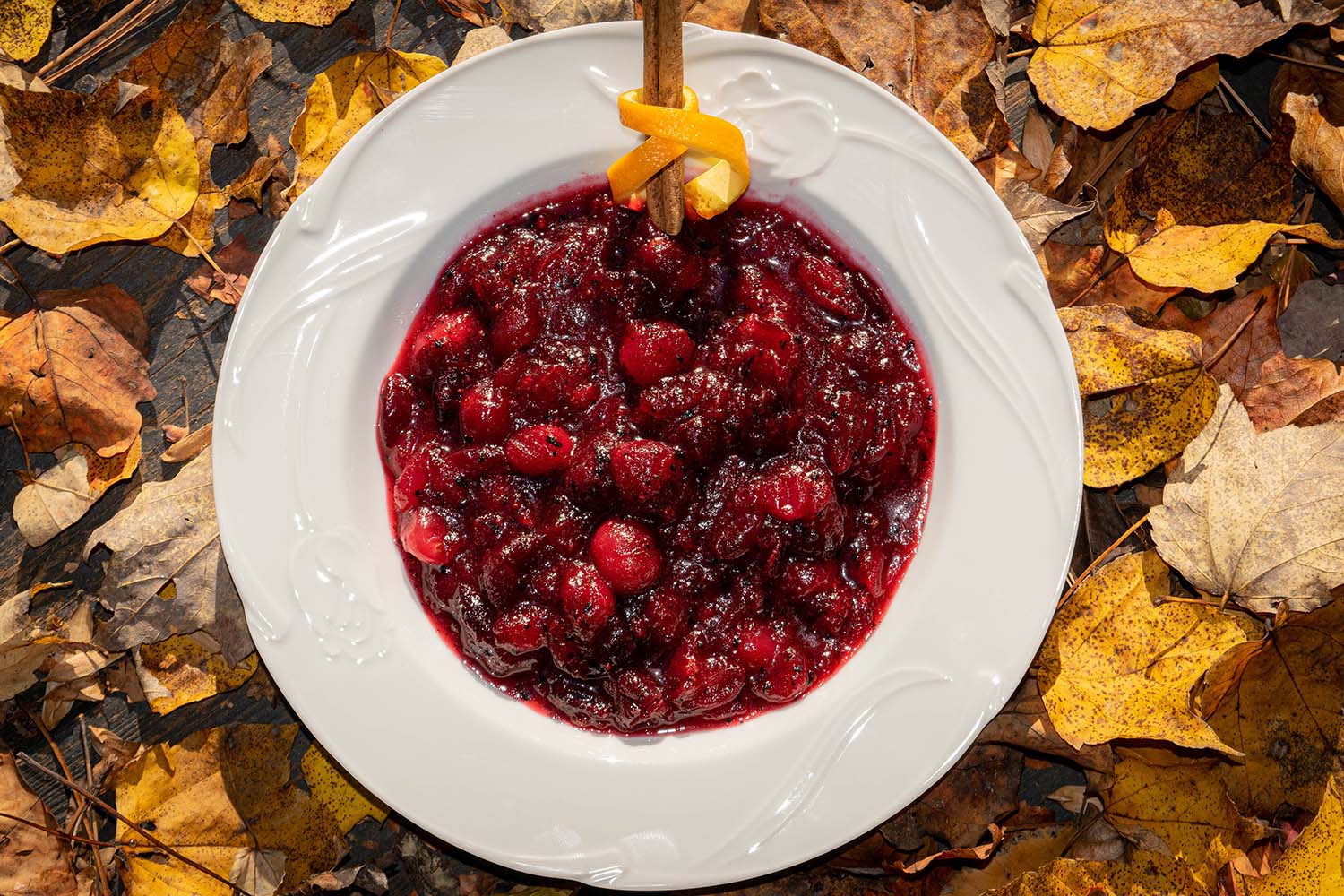 Truffle Thanksgiving
Thanksgiving is right around the corner, and you can incorporate Truffle into your favorite dishes.
Recipes Available Here!