Regular price
$25.00
Sale price
$18.99
Unit price
per
Sale
Sold out
Truffletopia's Millefiori Honey with Summer Truffle
Truffletopia. Our truffle honey is changing the way people use truffles. Truffle honey is a great way to take traditional uses of honey to the next level, whether for cooking or baking, or simply using truffle honey as a topping or spread, this is a new element of sweet and savory that is absolutely delicious!

Real Black Truffles. Our high-quality wildflower honey is some of the most desired honey in the Mediterranean. Infused with truffle, you will find real black summer truffles floating throughout each jar. This Italian Honey is vegetarian friendly, gluten free, non-GMO, and made with 3 simple ingredients (honey, summer truffle, and truffle flavor).

Sweet and Savory. The perfect blend of sweetness and umami from the truffles will pair well as a glaze for meats, topping for fruits, vegetables, and cheese, or as a spread for breads. It can be easily incorporated into your favorite recipes that call for honey. The possibilities are endless!

Trusted By Chefs. Our Millefiori Honey with Summer Truffle is used to finish dishes, meals, and snacks. Just a few drops or a spoonful in your favorite recipe will give you restaurant quality meals, and it is an affordable way to experience The Diamond of the Kitchen.

Only The Best. Our truffle honey is a product of Italy, and we use the best wildflower honey and the finest real truffles. Our truffle farm location has been featured on HGTV, and we can't wait to share our truffle experience with you!
Millefiori Honey is honey from a thousand flowers, also known as wildflower honey. Our Millefiori Honey is infused with real black truffles from Italy. Upon opening the jar, you will find a sweet truffle aroma.
The flavor is a perfect balance of honey with a strong but not overpowering truffle flavor. In this wildflower honey, you will find shavings and pieces of real summer black truffles from Italy.
Truffle honey is a great addition to charcuterie and grazing boards, but it can also be used as a topping or sauce for items like biscuits, pancakes, waffles, chicken, pizza, and so much more. Anything that traditional honey is used for can be taken to new heights with Truffletopia Millefiori Honey with Summer Truffle.
Share
View full details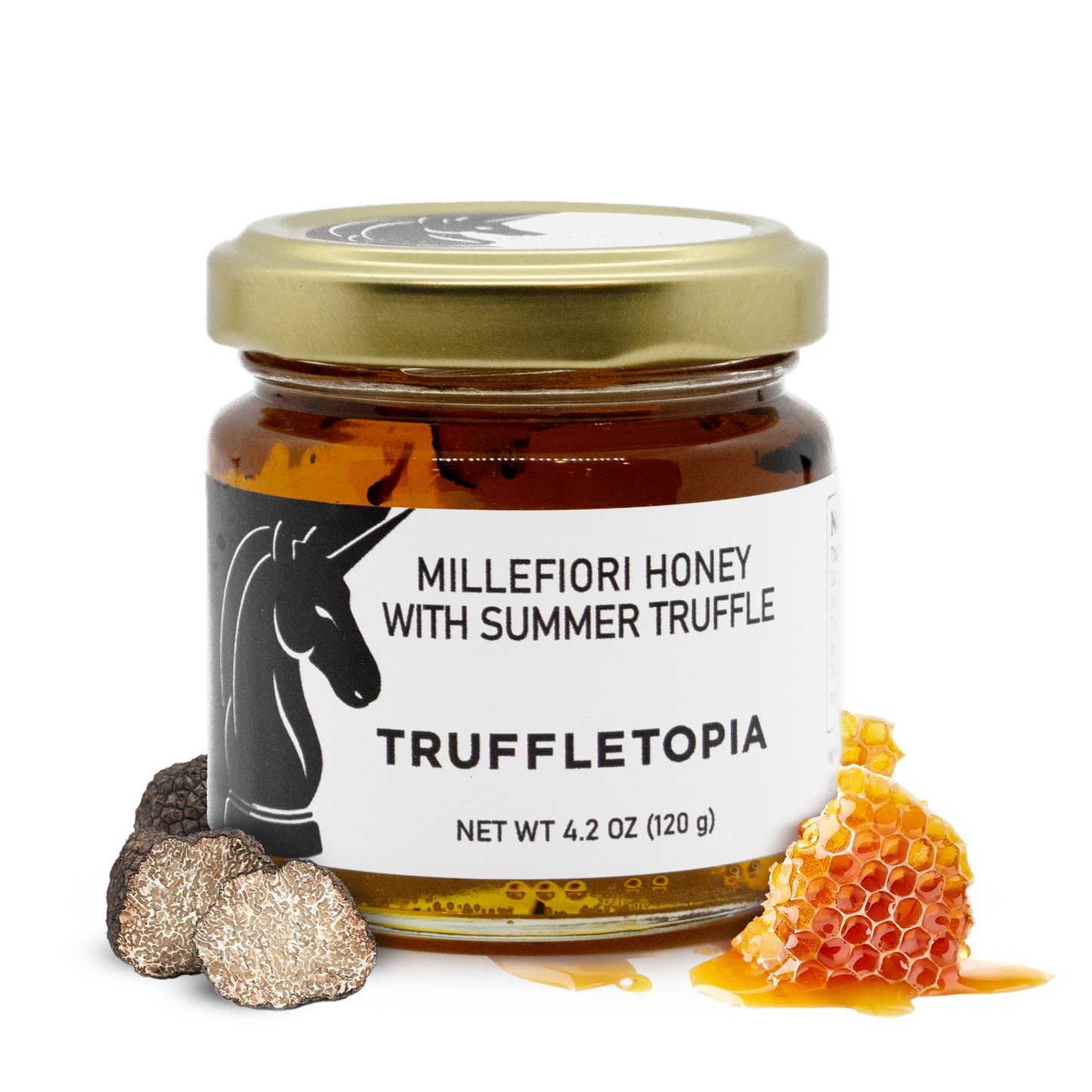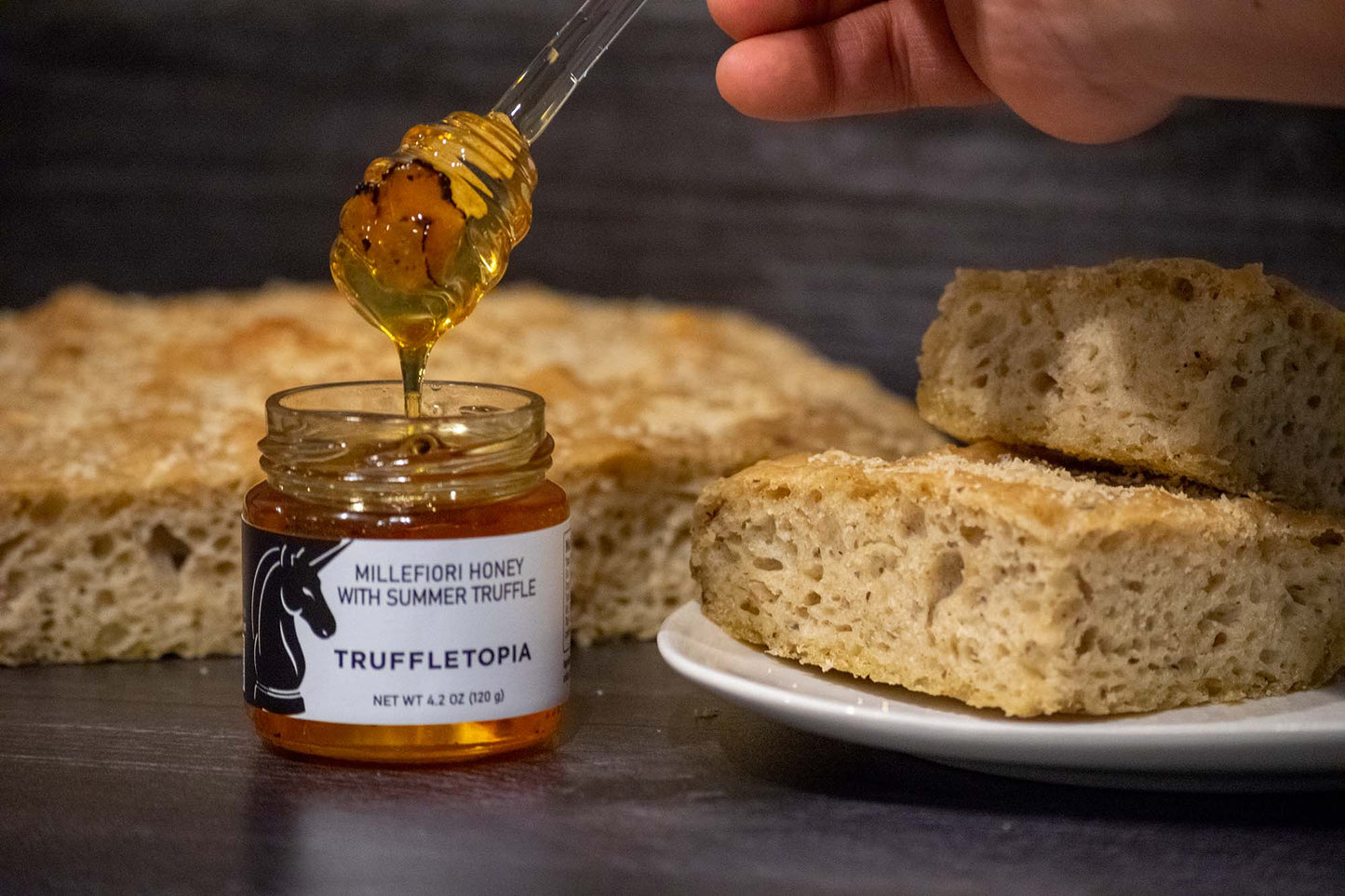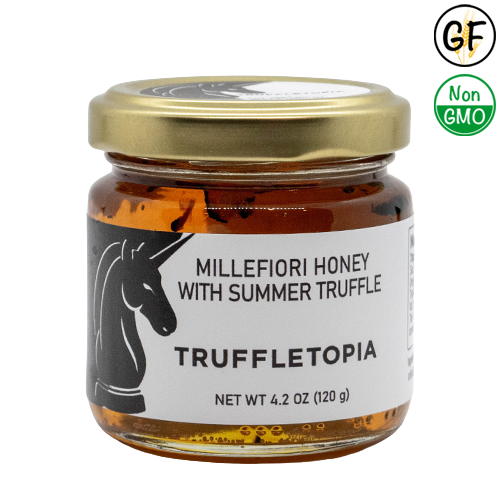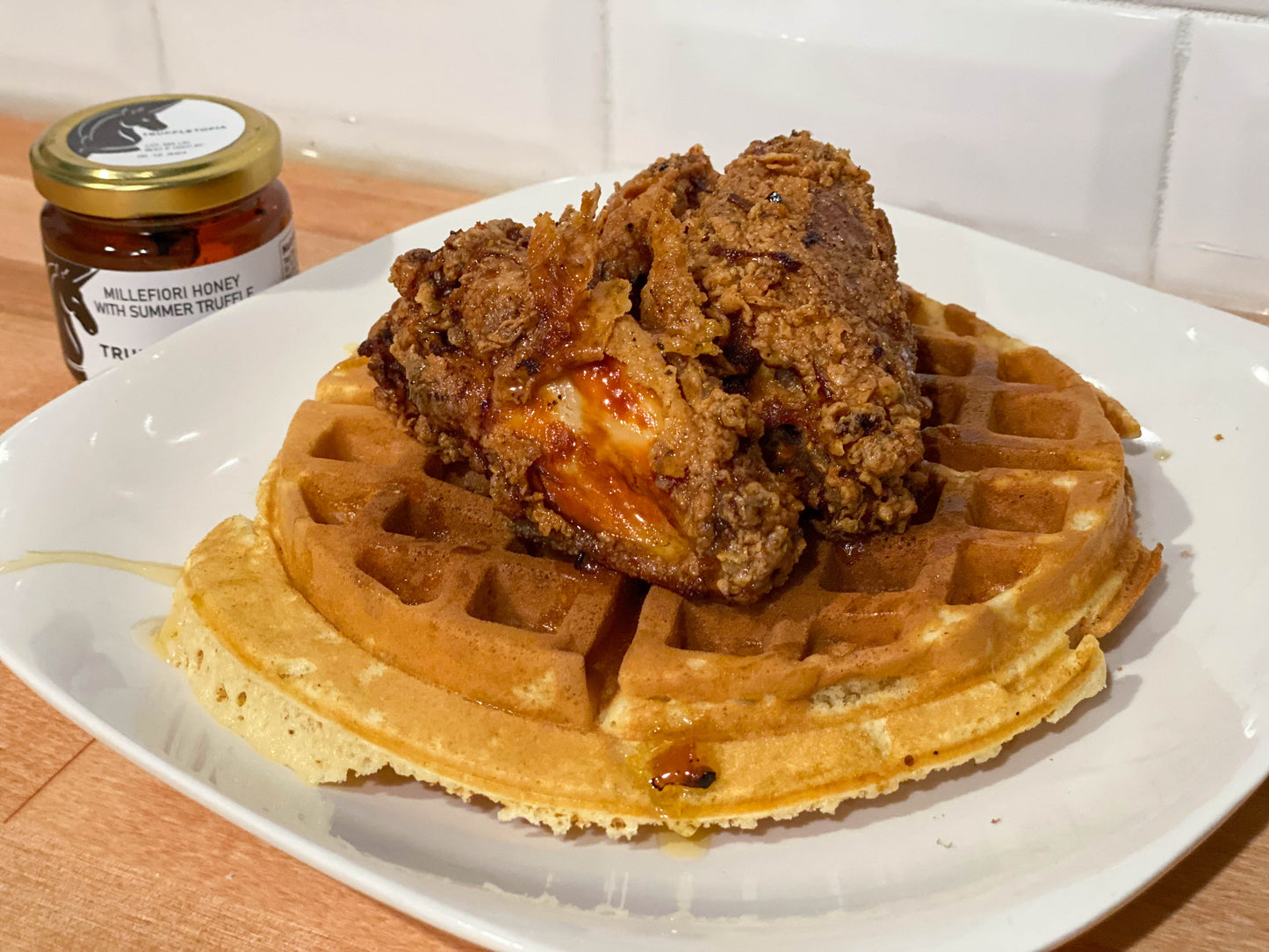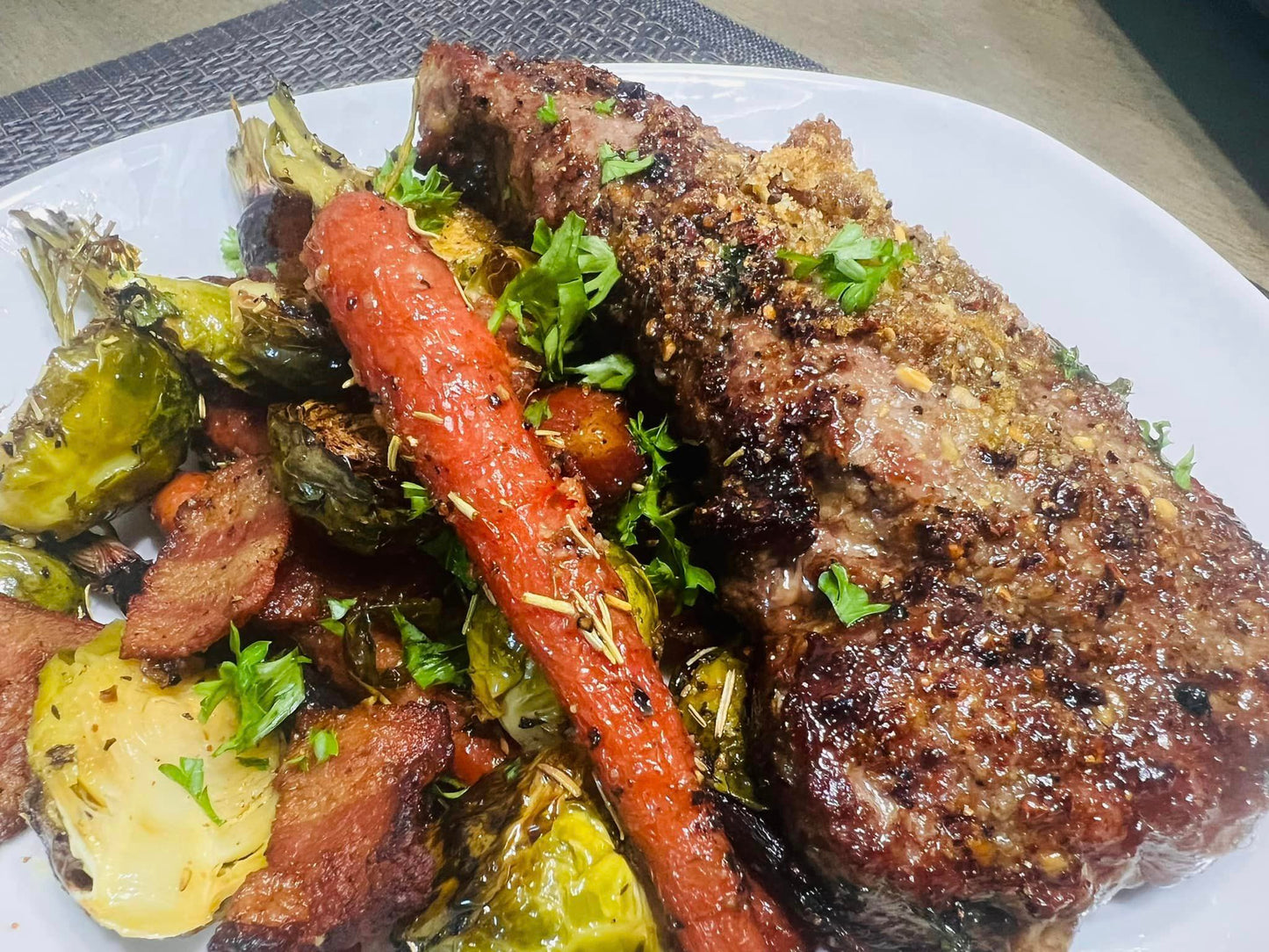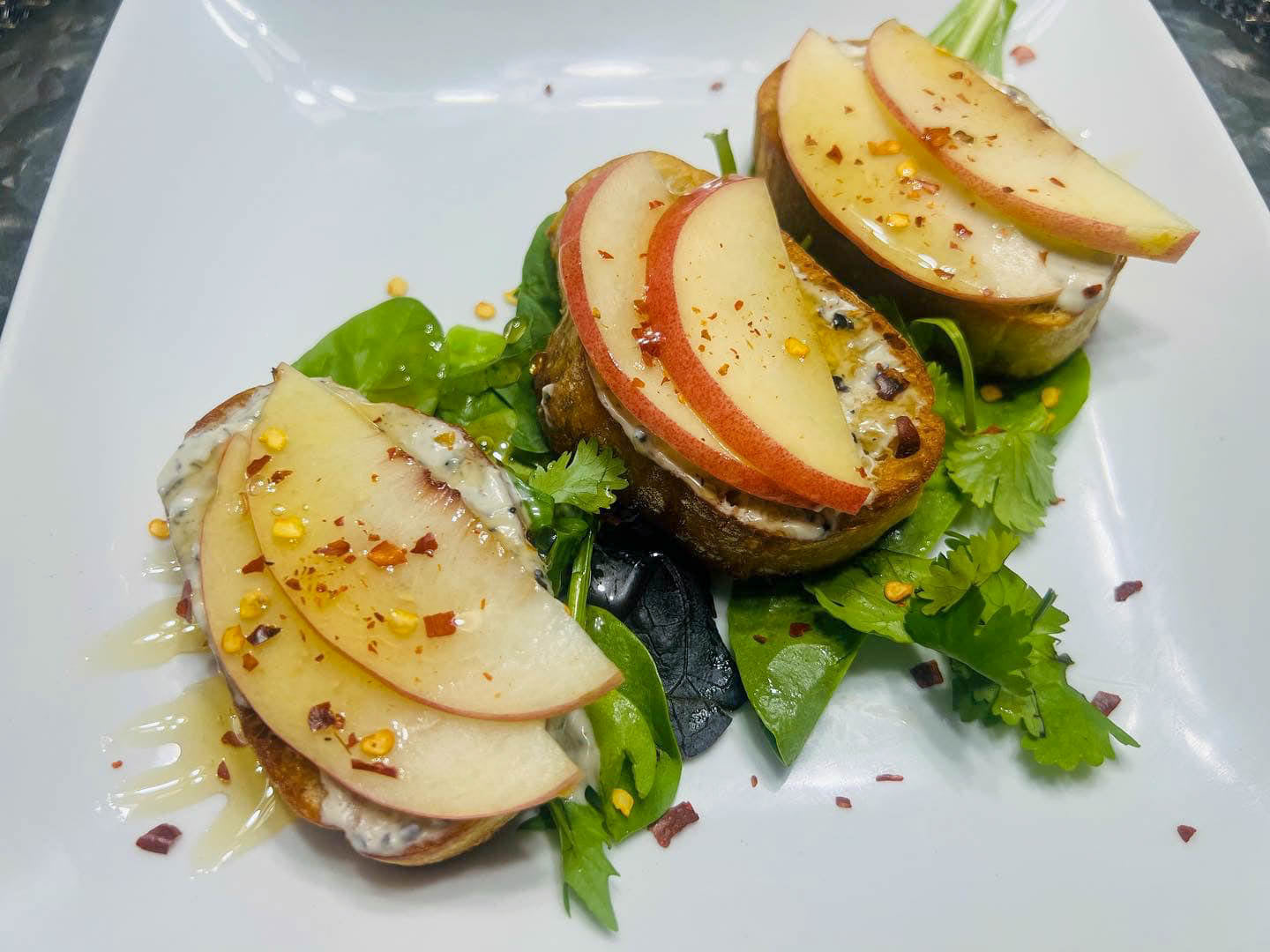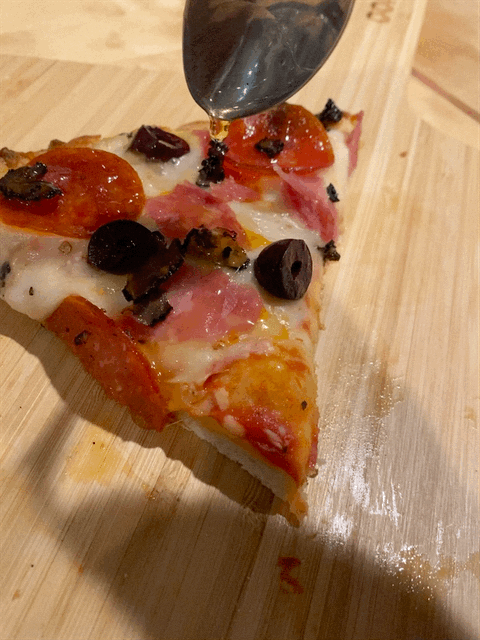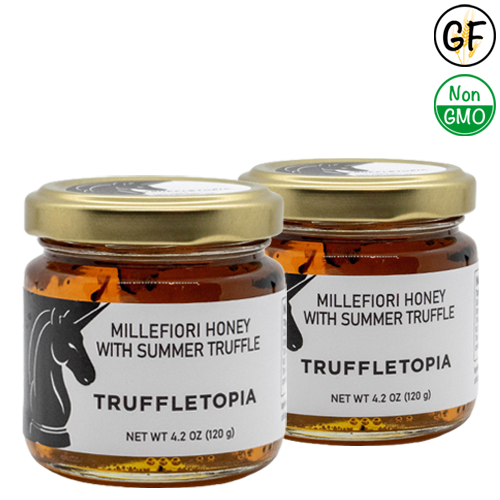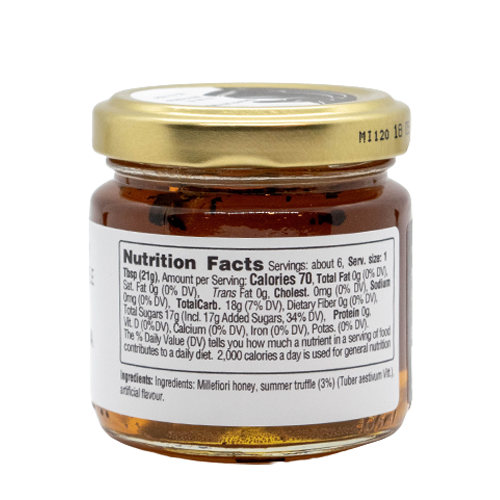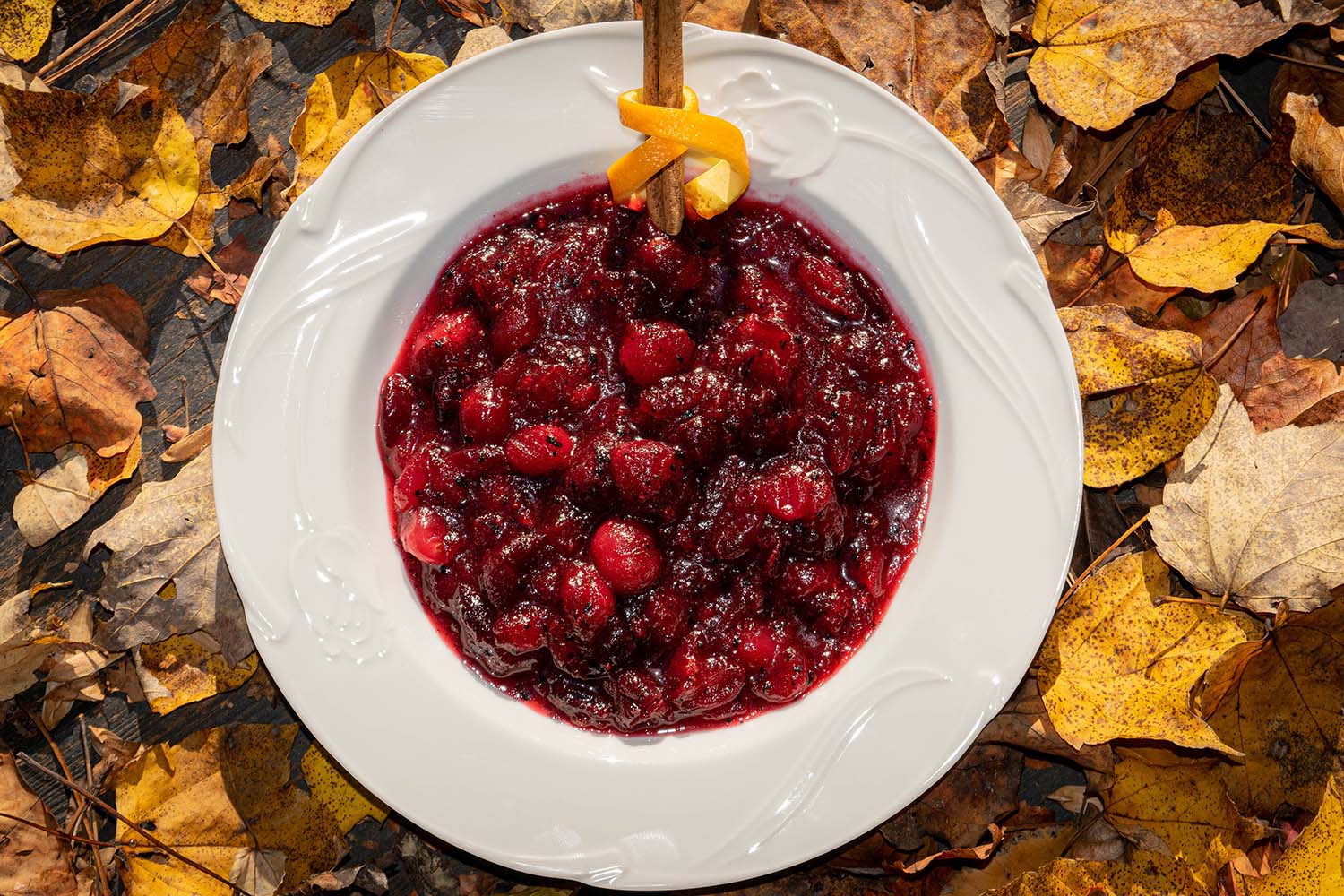 Truffle Thanksgiving
Thanksgiving is right around the corner, and you can incorporate Truffle into your favorite dishes.
Recipes Available Here!