Regular price
$30.00
Sale price
$22.99
Unit price
per
Sale
Sold out
Truffletopia's Summer Truffle Slices
Truffletopia. Our summer truffle slices are an affordable way to enjoy real truffles year-round. Truffle carpaccio, or thin truffle slices, are one of the main ways truffles are preserved for future use, while maintaining the aesthetic of shaving fresh truffles over meals. While not the same as fresh truffles, this is the perfect way to enjoy real truffles without breaking the bank.

High-Quality Ingredients. We use the best, most aromatic Italian Black Truffles by slicing them fresh and preserving them in the finest sunflower seed oil, to give you a product where the flavor of the truffle is maximized and can shine through as the star luxury ingredient of your meal. These Summer Truffle Slices are vegan, vegetarian, gluten free, non-GMO, and contain no MSG. It's just the truffles in oil with a small amount of salt and black truffle flavor.

Elevating Meals to New Heights. Truffletopia Summer Truffle Slices, or black truffle carpaccio, can be used to top nearly any dish. It is a simple ingredient that can be added to charcuterie and grazing boards, atop of pastas, salads, soups, and meats, or added as an ingredient in any of your favorite truffle recipes. When fresh truffles are unattainable, due to the season or cost, Truffletopia has got you covered!

Trusted By Chefs. Our truffle carpaccio is favorite add to recipes whether it is used as an ingredient, topping, or garnish, it brings dishes to life! Now you can achieve restaurant quality meals in the comfort of your home! These Summer Truffle Slices are an affordable way for all to experience The Diamond of the Kitchen.

Only The Best. Our Summer Truffle Slices are a product of Italy, and we use the best real truffles in their prime. Our truffle farm location has been featured on HGTV, and we can't wait to share our truffle experience with you!
Truffletopia's Summer Truffle Slices are the perfect alternative to fresh truffles! This black truffle carpaccio is a great topping or ingredient for any dish, and there isn't a more luxury ingredient you can add to finish off your perfect grazing board. Truffletopia's truffle carpaccio, or Summer Truffle Slices, are made from the ripest black truffles in Italy so you get the maximum flavor and an aesthetically pleasing finished product. They are preserved in the finest sunflower seed oil to maximize the truffle aroma and flavor, so you can enjoy these black truffles year-round! Enjoy the Diamond of the Kitchen from the comfort of your home and visit Truffletopia.com for recipes and ideas.
Tips:
Use low heat when cooking with or incorporating into recipes. This will help bring out the flavor.
Black Truffles can be baked into foods for extra truffle goodness!
Use as little as a few slices, depending on meal size and other flavors.

Cut back on herbs and spices, and let the truffle be the star of your dish!
Ingredients: Summer Truffle (Tuber aestivum Vitt.), sunflower seed oil, salt, black truffle flavor
NON-GMO/No MSG/Gluten-Free: The product does not contain and does not come from genetically modified organisms. It does not contain monosodium glutamate or gluten.
Storage: Store in a cool, dark area, and avoid direct light and heat. Once opened, refrigerate and consume within 7 days.
Share
View full details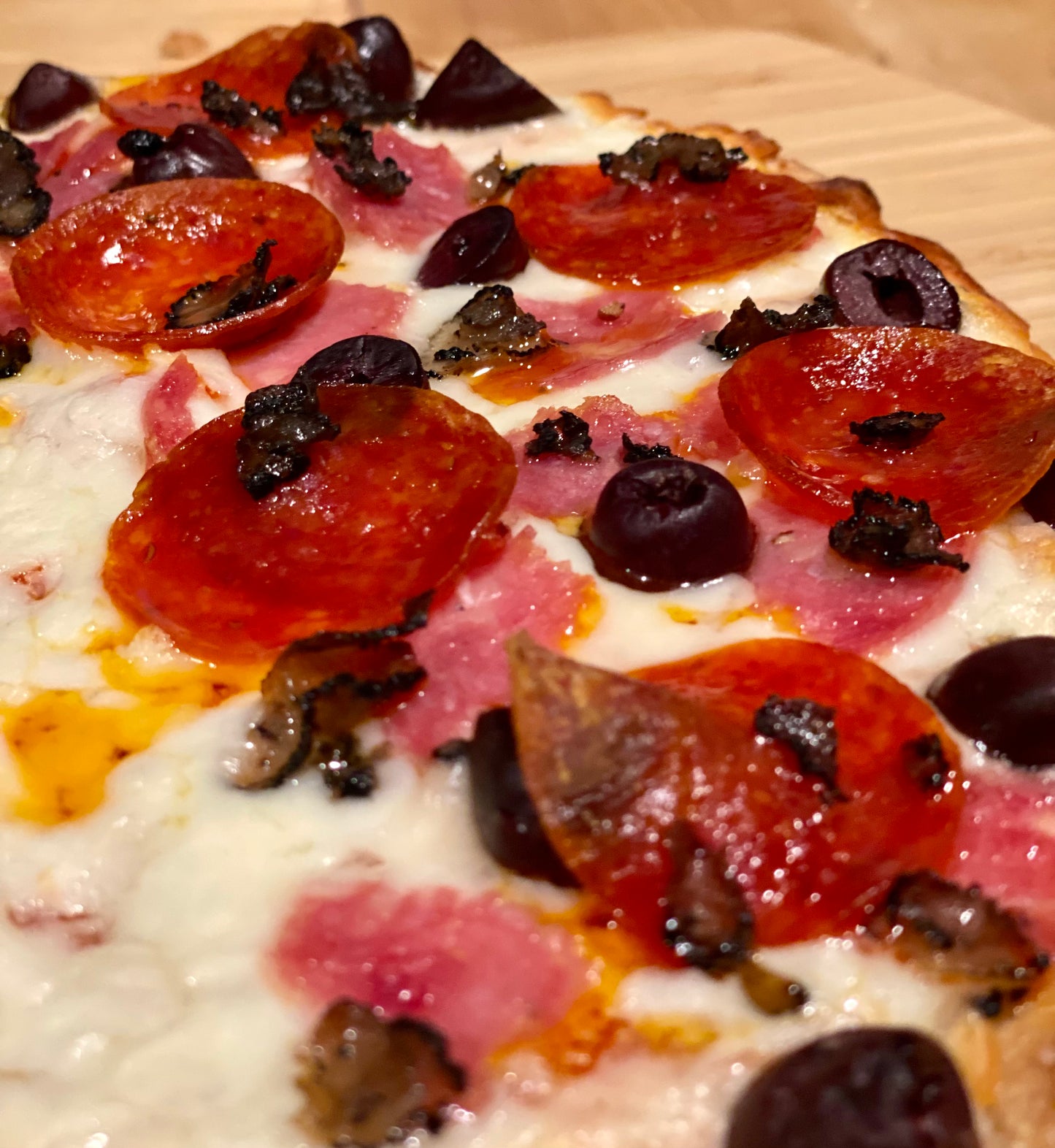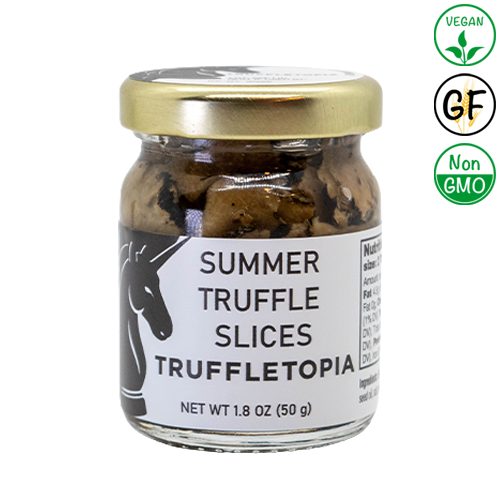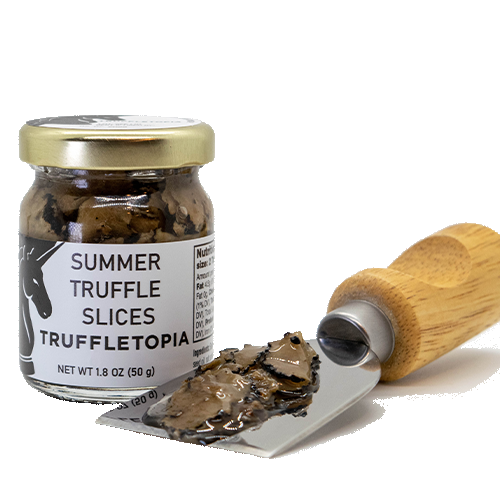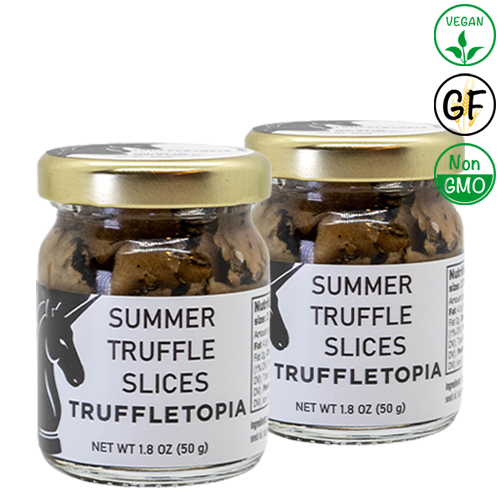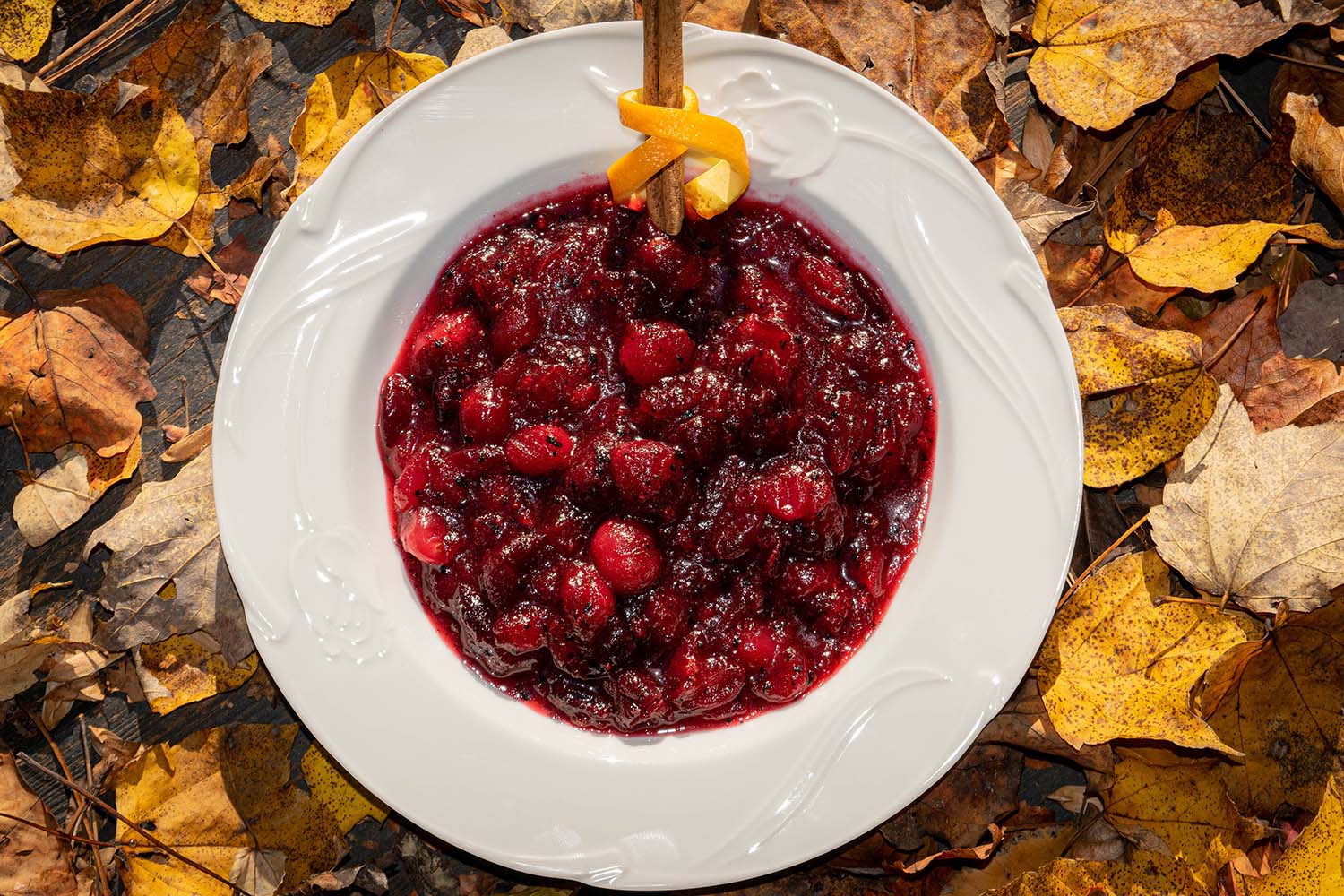 Truffle Thanksgiving
Thanksgiving is right around the corner, and you can incorporate Truffle into your favorite dishes.
Recipes Available Here!