Regular price
$199.98
Sale price
$124.99
Unit price
per
Sale
Sold out
Truffletopia's Black Truffle & White Truffle Extra Virgin Olive Oil
Truffletopia. Our truffle oils are changing how truffles are used. They are amazing when used on their own with pastas, pizzas, and salads. However, they can easily be added to your favorite dishes to make truffle spaghetti sauce, truffle alfredo sauce, truffle pesto, truffle salad dressing, truffle hot sauce, truffle aioli, and more. Make your perfect truffle sauce in seconds!

First Cold-Pressed Extra Virgin Olive Oil.  We care about quality, so we've used the finest cold-pressed extra virgin olive oil. Our Black & White Truffle Oils are vegan, gluten free, non-GMO, no MSG, no carbs, no sodium, cholesterol free, and sugar free! This truffle oil has strong, potent flavor, so you can use less and avoid making your food greasy.

For all the favorites. Our Black & White Truffle Oils are wonderful for traditional truffle favorites like, risotto, polenta, pasta, pizza, macaroni & cheese, mashed potatoes, salads, truffle popcorn, truffle fries, and truffle chips. Don't let that stop you from using it to finish nearly any dish or snack!

Trusted By Chefs. Our truffle oils are used to finish dishes, meals, and snacks with just a few squirts. It is easy to incorporate into your favorite recipes for restaurant quality meals. This is an affordable way to experience The Diamond of the Kitchen.

Only The Best. Our oils are a product of Italy, and we use the best ingredients to make a fine, gourmet truffle sauce. Our truffle farm location has been featured on HGTV, and we can't wait to share our truffle experience with you!
Truffletopia's Black & White Truffle Extra Virgin Olive Oils are a great way to enhance any dish. Packaged in restaurant sized 1 liter cans, our fine extra virgin olive oil provides strong, rich flavors of Black Truffles and White Truffles. A flight drizzle to finish off meals, side dishes, salads, soups, sandwiches, and snacks like popcorn or french fries will take your food from ordinary to extraordinary in a matter of seconds! Enjoy the Diamond of the Kitchen in the comfort of your home!

Black Truffle Oil Ingredients: Extra Virgin Olive Oil, Black Truffle Flavor

White Truffle Oil Ingredients: Extra Virgin Olive Oil, White Truffle Flavor
NON-GMO/No MSG/Gluten Free: The product does not contain and does not come from genetically modified organisms.
Storage: Avoid direct light and heat.
Share
View full details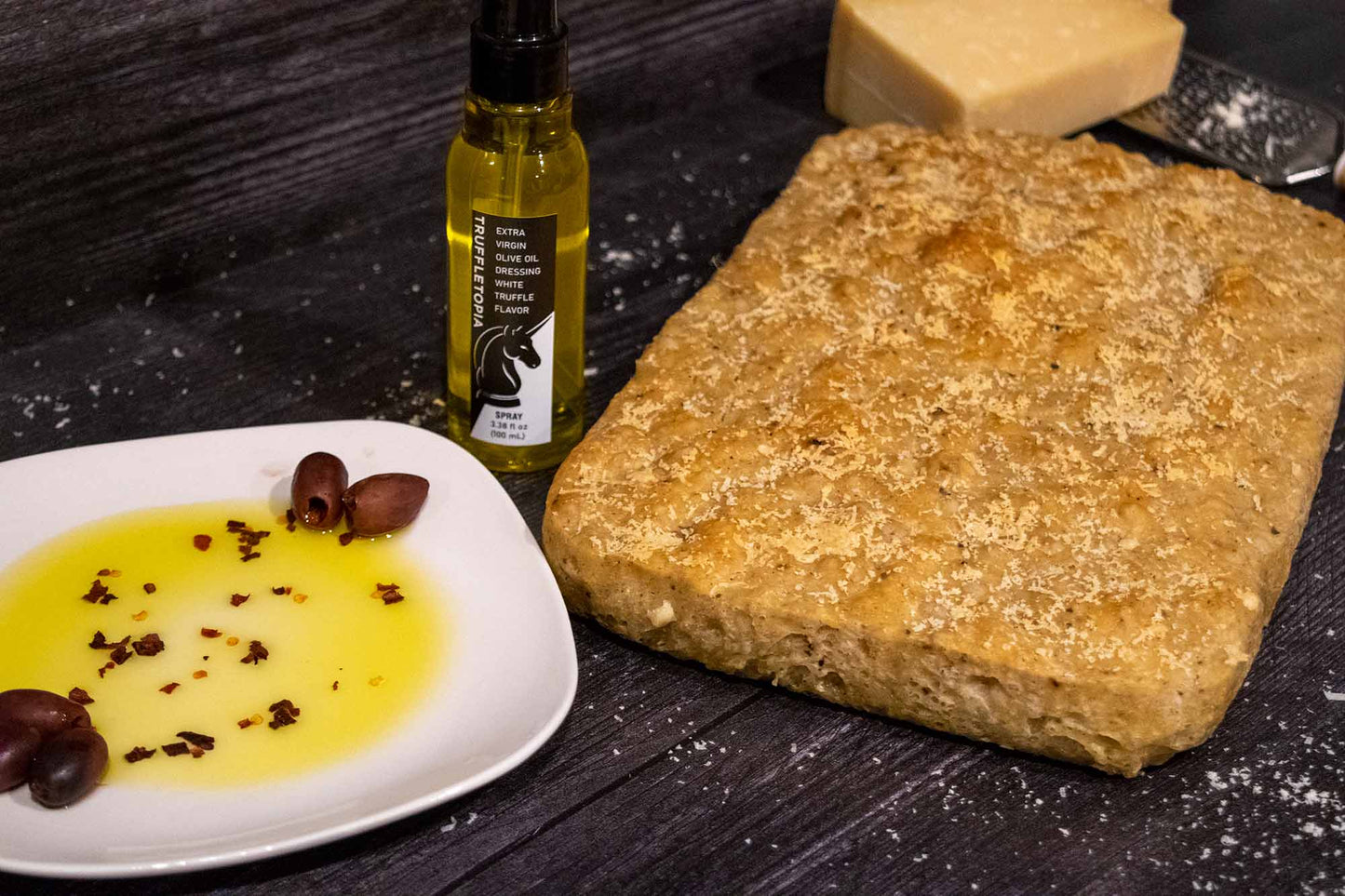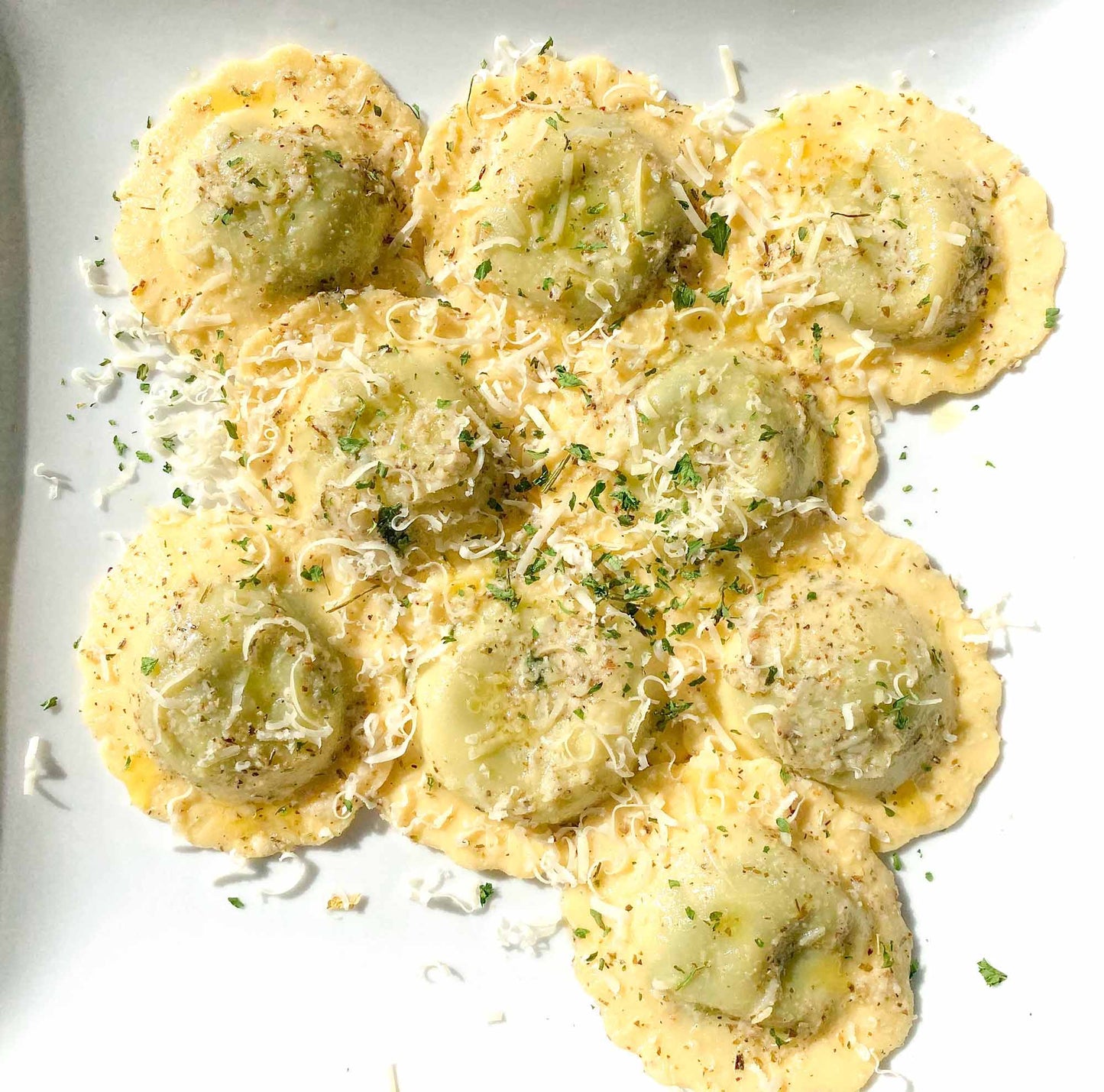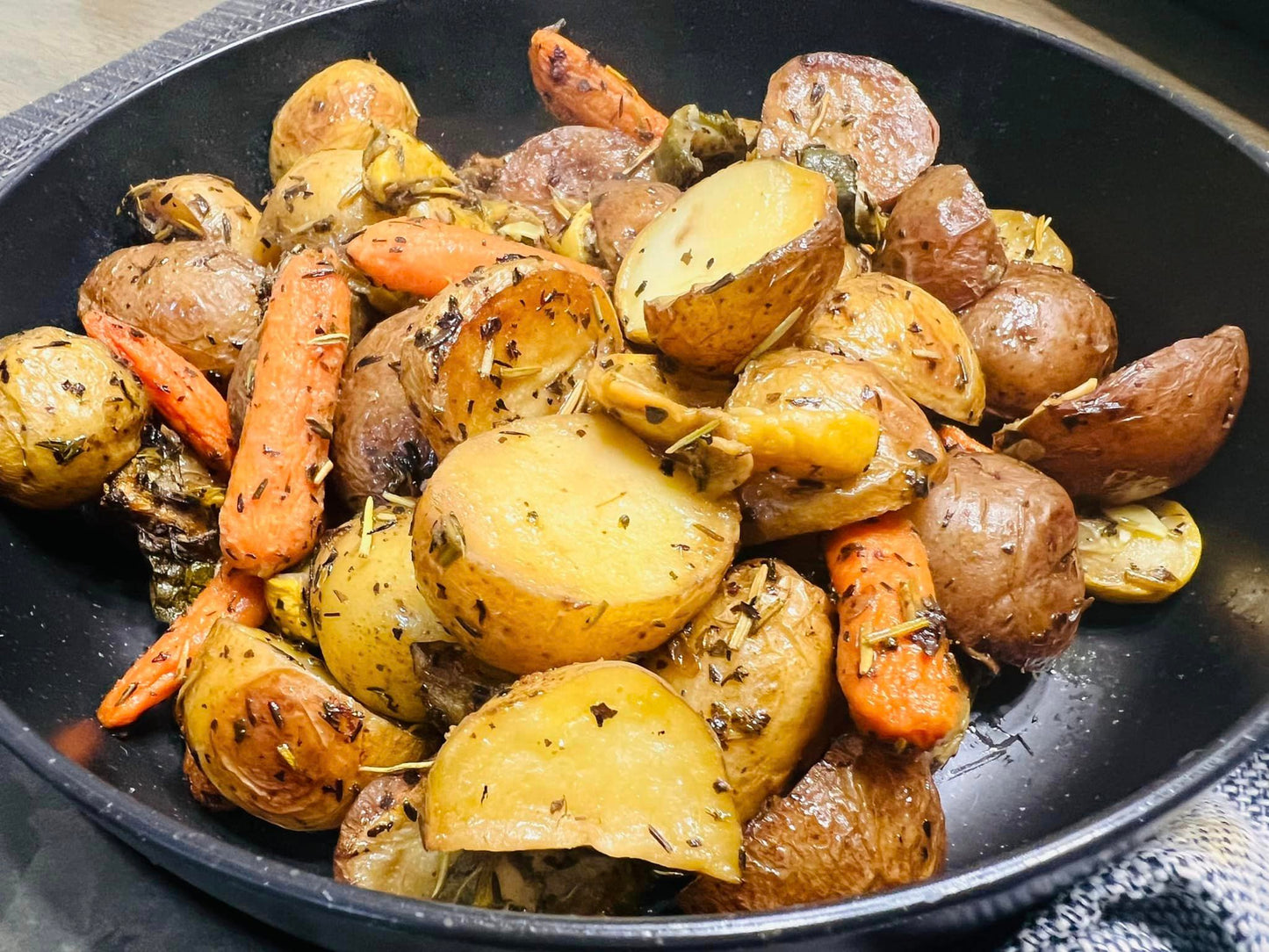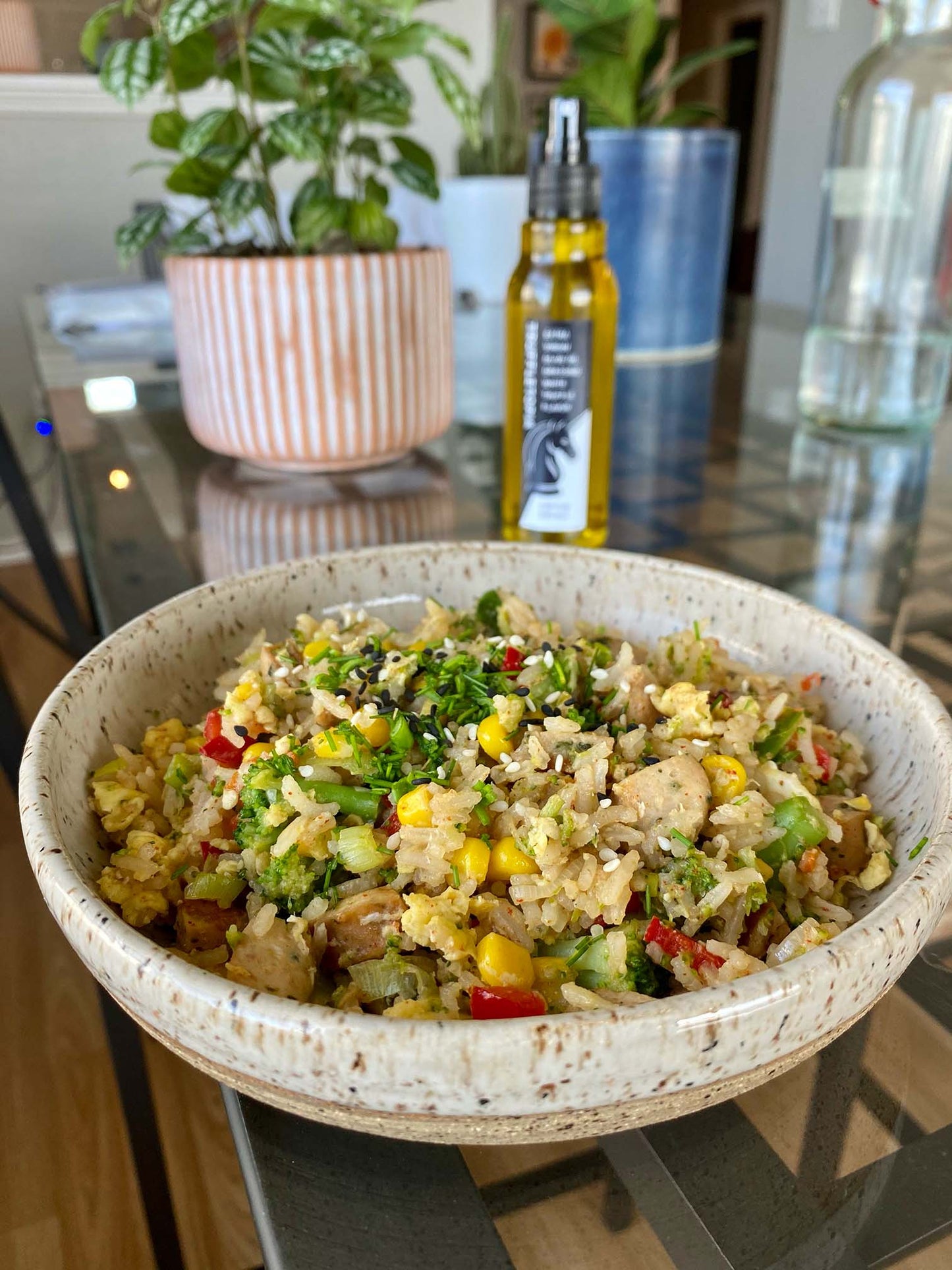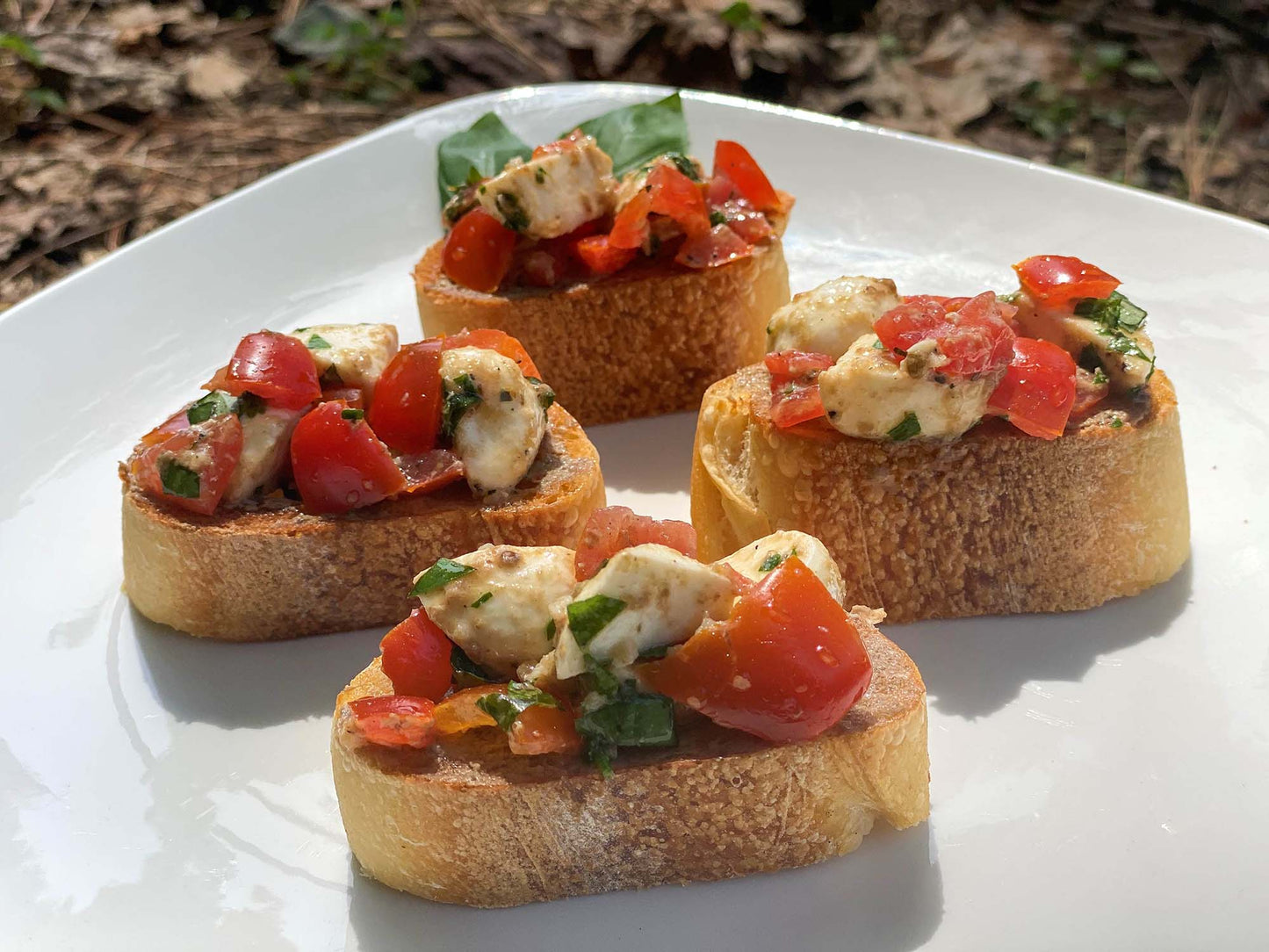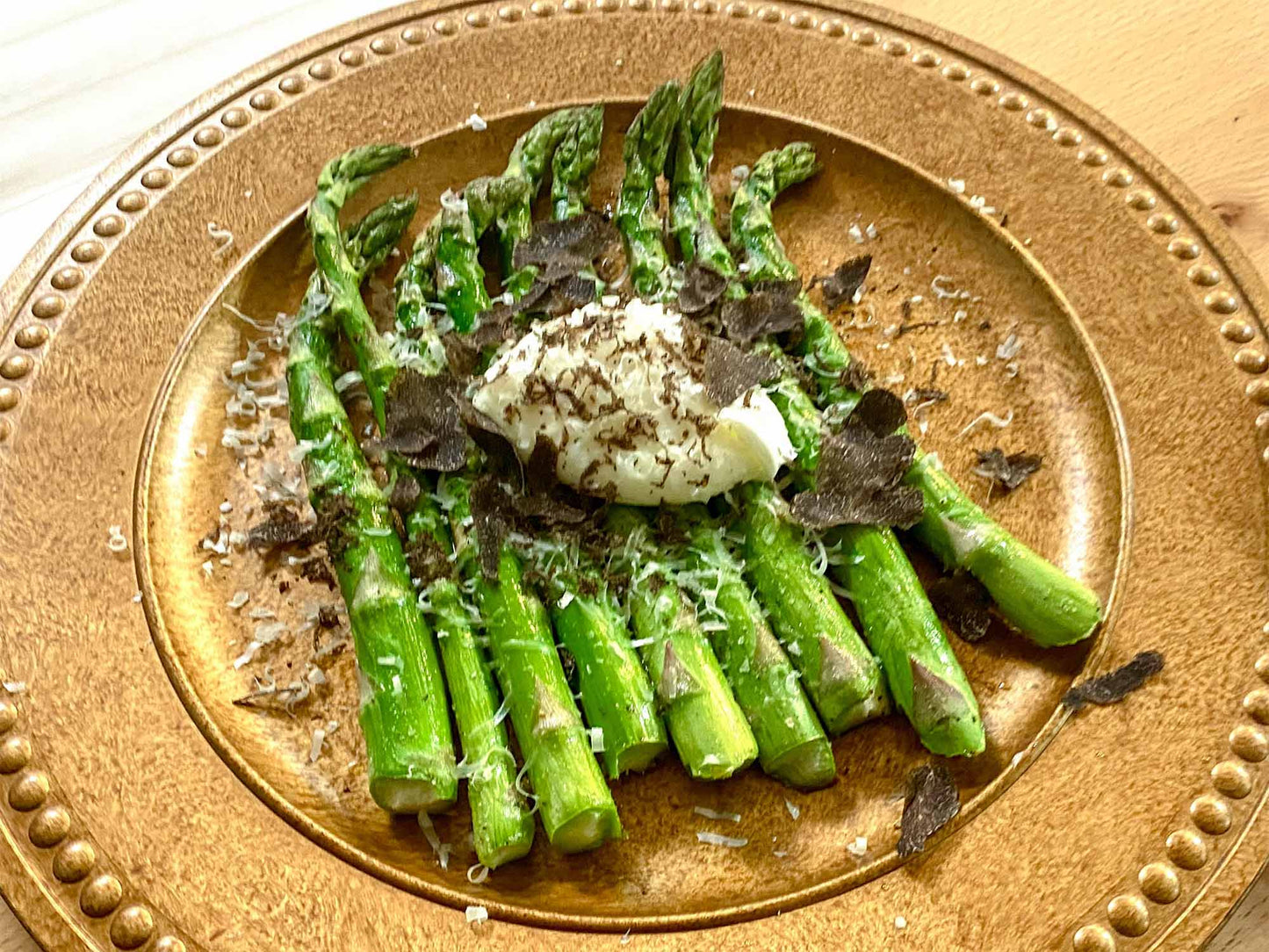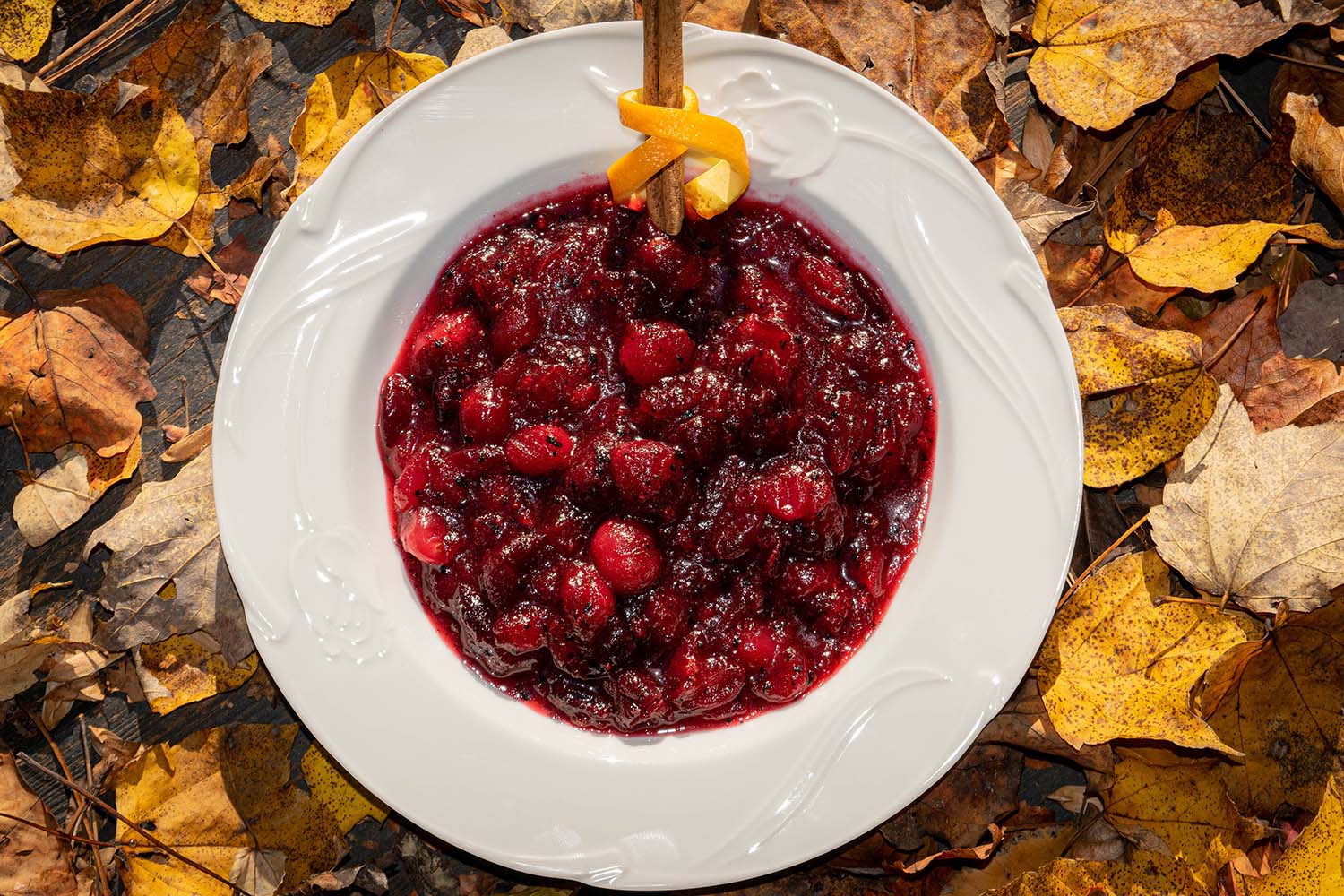 Truffle Thanksgiving
Thanksgiving is right around the corner, and you can incorporate Truffle into your favorite dishes.
Recipes Available Here!